In modern-day businesses, telemarketing is an essential tool for growing and entering the competitive market. Telemarketing enables businesses to generate sales and increase revenue via strategized direct marketing approach. While building an in-house contact center would be the first choice for companies, managing one could be challenging as it requires significant time, effort, and financial resources. With this, many companies in the US opt to outsource their telemarketing needs to third-party call center providers.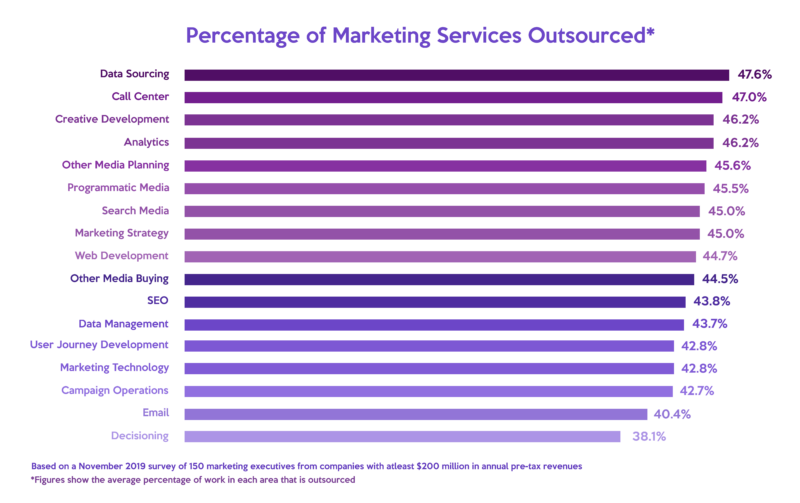 This in-depth article will examine the costs associated with outsourcing call center services, review the factors that impact these costs, and discuss the benefits of choosing call center outsourcing for your telemarketing needs over keeping an in-house.
At the end of this article, you will understand the outsourcing call center pricing structure, what an outsourced contact center offers, and why it could be the most suitable choice for your business needs.
Why You Should Outsource Telemarketing?
Time Savings
One of the main reasons companies opt to call center outsourcing is to save time. Through outsourcing, business owners can spend their energy on more critical tasks towards building their businesses. They can use their time to develop ideas and make essential decisions to generate more income.
Moreover, outsourcing call center services save time in building and managing an in-house call center, especially in staffing and preparation. It lets the companies' full-time employees focus more on their work and leave telemarketing operations to the outsourced service provider.
Reduced Errors
An outsourced call center provider that specializes in telemarketing typically has trained and skilled agents and fundamental technologies that reduce the likability of errors. Technologies such as customer relationship management (CRM) software is used by call center agents to identify sales opportunities and develop personalized marketing campaigns for the target consumers.
Outsourced call centers ensure that the agents give the best service to the customers by conducting rigorous quality control processes which may include, call monitoring, performance evaluations, and ongoing training and coaching. With this, errors are easily identified by regularly reviewing and assessing the agent's performance on customer calls.
Access to Expertise
With a pool of high-caliber agents, call center outsourcing providers possess the expertise businesses need to grow exponentially. These outsourced agents are highly trained professionals focusing on meeting their clients' telemarketing needs. Aware of the particulars of the customer service market, these agents pride their work on quality assurance meeting the demands of the business.
Outsourced telemarketers fill different roles and expertise from sales representatives, business development representatives, lead generation specialists, customer service representatives, quality control specialists, executive assistants, and many more. As many US-based companies are already seeking their telemarketing needs to outsourced call centers, you need to be part of this trend to avoid losing your market and customers to rival companies.
Scalability and Flexibility
Outsourced call centers are often scalable and flexible in a way that they can quickly meet the demands of your business, adjusting the size and scope of their work in response to it. They allocate resources more effectively as they have a pool of skilled and dedicated agents, ready to work on telemarketing campaigns, even during peak periods. Especially if your company has fluctuating telemarketing needs, outsourcing a call center may be your best option.
What Impacts the Cost of Outsourcing Telemarketing?
Several factors can impact the outsourced call center pricing that specializes in telemarketing:
Size of the Company
A larger outsourced call center may perform more telemarketing services than smaller ones as they are used to achieving higher call volume with their years of establishment and a larger pool of agents. With this, larger outsourced call center costs more than smaller ones.
Level of Service Needed
The complexity of the service sought impacts the outsourced call center pricing. For example, an effective outbound sales campaign using a sophisticated sales process would need more resources. Moreover, suppose the telemarketing campaign requires specialized expertise to support receiving inbound calls, handling multiple clients, and resolving customer issues and queries. In that case, the outsourced call center may need higher pricing for labor costs.
Location
Location affects the cost of outsourcing a call center depending on the country and region of the contact center. For example, outsourcing in nations that belong to the Global North (developed nations), like the United States, will most likely cost higher than when outsourcing in nations that belong to the Global South (developing nations) like the Philippines, India, and Mexico. This is so because the cost of resources is usually cheaper in developing nations.
Customization
Outsourced call center providers are experts in creating a telemarketing campaign to meet a target audience's needs and preferences. Customization may include developing a strategic sales pitch used in outbound calls to target particular consumers or using tailored communication methods to increase customer engagement. With customized strategies, an outsourced call center will perform effectively to meet your business needs and increase sales and customer satisfaction.
Average Costs to Outsource Telemarketing
It is vital to note that outsourced telemarketing pricing differs based on the size of your company and the factors mentioned above, as it entails the number of agents needed to meet the needs of your business. With normal hourly rates of $22-$35 per agent in the US, here are some average cost ranges depending on the size of the business to give a general idea:
Small Businesses
Small businesses may need to seek the service of 1-2 agents to handle telemarketing or customer service needs. Using an hourly rate of $25 with 100 hours of work per agent, an estimated $2,500-$5,000 monthly will cost a small business.
Mid-sized Businesses
Mid-sized companies may need to seek the service of a team of 10-20 telemarketing agents as the size of the expected call volume and the level of complexity of the sales campaign affects the number of needed agents. Using an hourly wage of $25 with 100 hours of work per agent, an estimated $25,000-$50,000 monthly will cost a mid-sized company.
Large Companies
Large corporations may need to seek the service of a team of 50-100 agents as the size of the expected call volume and the level of complexity of the sales campaign is immensely higher compared to a mid-sized company. Using an hourly rate of $25 with 100 hours of work per agent, an estimated $125,000-$250,000 monthly will cost a large corporation.
Outsourcing Telemarketing vs. In-House Telemarketing
Initial Setup Costs
Outsourcing Call Center Services
Outsourcing telemarketing may require an initial setup fee with a one-time payment of $1,500-$7,500. The outsourced call center uses this initial setup cost to invest in setting up the marketing campaign and preparing the necessary technology, infrastructure, and processes to ensure the success of the campaign.
Building an In-House Telemarketing Team
Building an in-house telemarketing team of 4 agents requires staffing which costs an average of $29,314, and technology resources which costs an average of $3,600 yearly. Compared to outsourcing, building an in-house telemarketing team requires continuous financial resources for maintenance.
Ongoing Expenses
Outsourcing Call Center Services
Typically, outsourced telemarketing agents are paid hourly as stated above. However, if ever the outsourcing company requires a monthly management fee, it will cost around $7,500. This will be utilized by the outsourcing company to cover overhead costs, equipment and technology costs, and miscellaneous fees.
Building an In-House Telemarketing Team
Aside from the stated yearly costs earlier for setting up an in-house telemarketing team, an average cost of $174,491 will be spent on the salaries and benefits of the employees, and an average cost of $56,807 will be allotted to the customer service manager which will also cover the training costs.
The Total Cost of Ownership
Outsourcing Call Center Services
The total cost of ownership for outsourcing telemarketing includes the initial setup costs as well as the management fee. On average, it costs $120,000 yearly to seek telemarketing services and technical support from 4 agents and will cost $210,000 yearly if a monthly management fee is applied to cover other costs plus an estimated cost of $1,500-$7,500 for the initial costs.
Building an In-House Telemarketing Team
The total cost of ownership for an in-house telemarketing team includes the initial setup costs, salary, and benefits of the employees, as well as the management fee of the customer service manager. On average, it costs $264,212 yearly to build and maintain a team of 4 agents. Compared to outsourcing customer service, this is a huge amount considering the daunting amount of work the company needs to accomplish.
In comparison, outsourcing outbound call center services will provide you with the necessary technical support and expertise for your business model without the hassle of building, training, and maintaining a telemarketing team. Outsourcing is cost-effective and boosts productivity.
Choosing the Right Telemarketing Outsourcing Provider
Reputation and Experience
Just as companies value their reputation and uphold their business experience, you should also seek references and reviews from the outsourcing company's previous clients. As you seek to grow your business, you must look for an outsourcing company with a proven track record, consider the outsourcing company's reputation and years of experience; reading through their past works will give you an idea of the company that is best suited to attend your business needs.
Quality of Service
As you scroll through the company's past works, you can assess their work quality. This criterion is one of the most important factors to consider when choosing the right outsourcing company. As you seek to grow your business exponentially, consider the produced work quality the company has achieved so far. Looking through their past telemarketing campaigns and the reviews of their previous clients will help you greatly in deciding.
Integration with Existing Systems
Using different software systems and technologies is vital in conducting telemarketing campaigns. With this, these systems and technologies must connect and are in synch, working together seamlessly. Integration with other systems equips businesses to automate tasks, improve data accuracy, and streamline processes by integrating the capabilities of various software systems. Companies can enhance their telemarketing efforts, boost productivity, improve customer engagement, and ultimately generate more revenue by utilizing the power of multiple software systems. As a result, companies can modify their telemarketing strategies to consider emerging trends and potential improvement areas. Thus, you must ensure the outsourcing company links its telemarketing systems with customer relationship management (CRM) software and other applications supporting telemarketing campaigns.
Customer Support
The company should have an impeccable customer support system that upholds customer satisfaction regardless. As telemarketing focuses on cold calling and accepting incoming calls to generate leads and provide customer support, this criterion is vital in choosing the right outsourcing company to work with.
People
To have a sound customer support system and effective lead generation, the outsourcing company should have a pool of high-caliber skilled call center employees and employees who uphold professionalism at all times. Should your target audience be in South America per se, the outsourcing company should be able to provide multilingual support through their skilled agents. Assess not only the skill and expertise of the employees in the company but also the values they uphold and the working environment they work in.
Processes
The overall processes, which include the scale of work, quality of service, efficiency, and compliance with existing laws and regulations within the state that the outsourcing company performs, are essential to consider. These processes will determine the reliability of the outsourcing company to yield the results your business needs.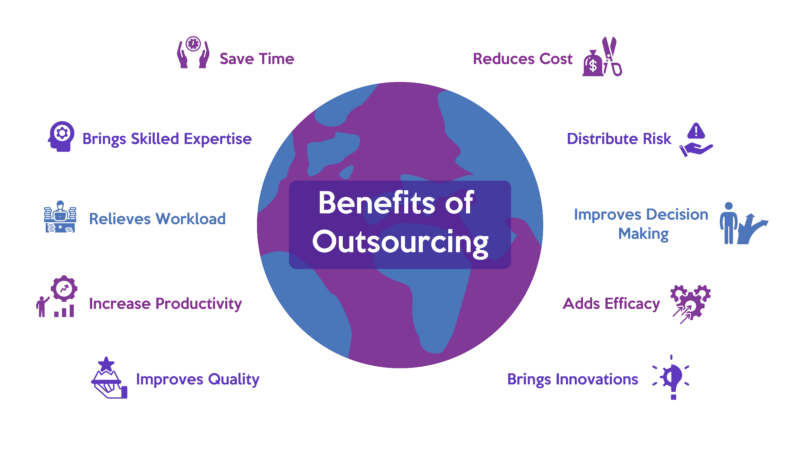 Customer service outsourcing or call center outsourcing can be a cost-effective way to boost productivity and grow your business exponentially. It can meet your business' telemarketing needs without exhausting many resources. The outsourcing cost can vary depending on factors such as the company's size, level of service needed, location, and customization. However, considering the potential cost savings, time savings, reduction of errors, access to expertise, scalability, and flexibility, it is clear that outsourcing to meet your telemarketing needs is a wise decision for your business.
With all these in mind, it is essential to consider your business' specific needs when evaluating your available options. Carefully weigh the pros and cons of outsourcing versus in-house telemarketing to make an informed decision that best meets your business's demands and helps you reach your business goals.