In today's competitive market, seeking call center services is necessary to expand your business exponentially. Call centers are vital in providing companies with a centralized point of contact for customers to receive assistance regarding orders, queries, and complaints (Inbound Call Centers) and generating leads reaching potential customers (Outbound Call Centers). While building an in-house contact center may be the first choice for companies, the time, effort, and financial resources required may make it an unwise decision. On the other hand, outsourcing a call center is a cost-effective solution to reap its benefits while not breaking the bank. With this, many US-based companies are now seeking the services of outsourced call centers to meet their business needs.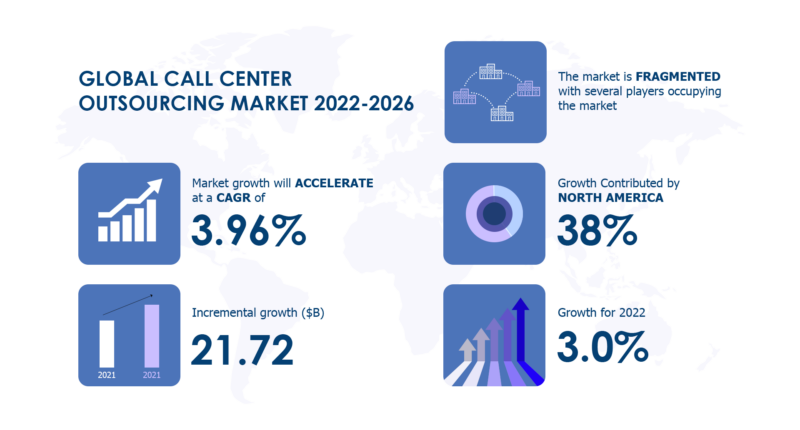 This comprehensive article will analyze the costs of outsourcing call center services, evaluate the factors that influence them, and discuss the advantages of selecting call center outsourcing for your business rather than its in-house counterparts.
At the end of this article, you will comprehend the outsourcing call center pricing, the services an outsourced contact center provides, and why it may be the optimal solution for your business.
Why You Should Outsource a Call Center?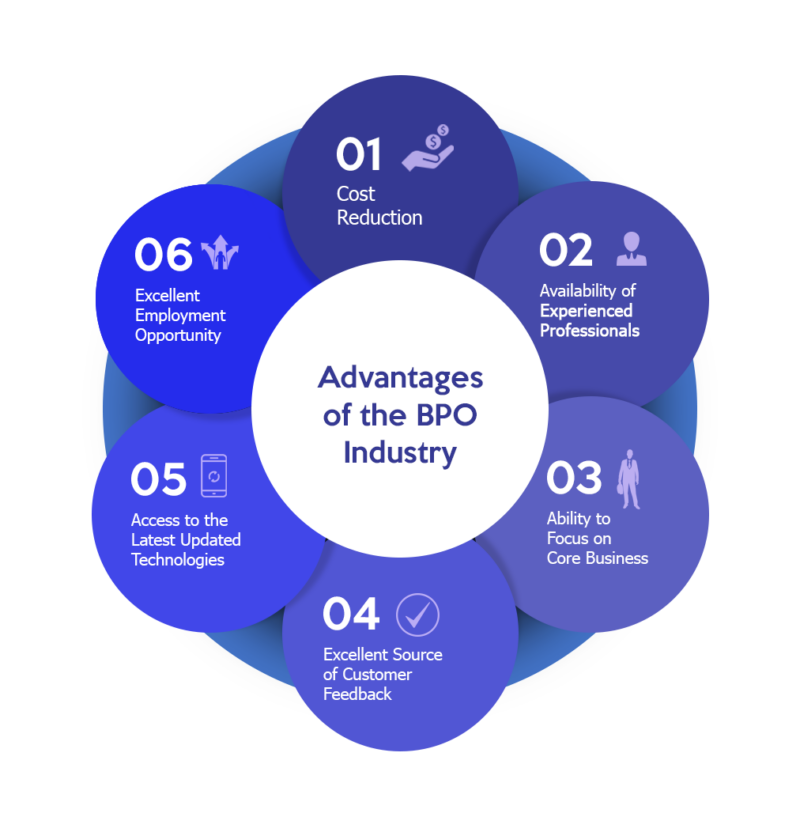 Cost-Efficiency and Time Savings
Outsourced call center operations save your company a significant amount of time and financial resources. Outsourcing allows business owners and company employees to dedicate their time to more critical tasks essential in operating the business. Moreover, outsourcing call centers allow companies to handle large volumes of orders, resolve customer issues, resolve queries, and boost productivity, enhancing the customer experience.
Outsourcing a contact center means you don't need to worry about spending time and resources in staffing and preparation for building and managing an internal call center. You'll reap the benefits without the hassle and true cost.
Reduced Errors
Companies spend much effort to avoid making errors as they can significantly affect their business. Mistakes can lead to the loss of customers and damage to the company's reputation, resulting in revenue loss and even legal and compliance issues.
Outsourced call centers implement stringent quality control procedures, such as call monitoring, performance evaluations, ongoing training, and coaching, to guarantee that the customer service agents provide the best customer service. Thus, making it simple to spot errors by routinely reviewing and evaluating the agent's performance during customer calls.
Access to Expertise
Outsourced call centers have high-caliber, trained, and dedicated agents equipped to provide the best customer experience. Outsourcing call center service providers specialize in customer service and support, building a team of dedicated, trained call center agents skilled in solving customer service issues, handling customer queries, providing information regarding the client's products or services, lead generation, and doing market research. These agents are more likely to be efficient and accurate in their work, reducing the likelihood of errors as they focus solely on these tasks.
Being aware of the specifics of the customer service market, these call center agents take pride in meeting the business's demands. You must follow this trend to keep your market and clients from rival businesses, as many US-based companies are already seeking call center services through outsourced contact centers.
Scalability and Flexibility
Outsourcing call center service providers can quickly change the size and scope of their work to meet your company's needs since they have a pool of skilled and committed agents able to handle multiple clients, even during peak periods. They allocate resources more effectively and scale their work up or down depending on the market forecast. If your market is usually fluctuating, it may be wise to outsource call center services to resolve this.
What Impacts the Cost of Outsourcing a Call Center?
Several factors can impact outsourced call center pricing:
Size of the Company
A large outsourced call center may perform a more extensive scope of center operations. Having a larger pool of call center agents is akin to achieving higher call volume and handling numerous clients simultaneously. Thus, the call center pricing may be higher than seeking the services of smaller companies that often offer specialized services- an inbound call center or an outbound call center.
Level of Service Needed
The cost of an outsourced call center depends on how complicated the service sought. A successful outbound sales campaign that uses an intricate sales process may require more resources than a simple market campaign. Moreover, the outsourced call center might require higher labor cost pricing if the marketing campaign calls for specific expertise to answer incoming calls, manage multiple clients, and respond to client concerns and questions.
Location
Location impacts the cost of outsourcing a call center. Prise-wise, call centers in countries located in the Asia-Pacific (APAC) region with low living costs are typically less expensive than those located in Western countries. However, some companies may opt to outsource call center operations locally, to ensure a seamless customer experience and better communication.
Customization
To suit the needs and preferences of a target audience, an outsourced call center can expertly develop a telemarketing campaign. Using specialized communication techniques to boost customer engagement or creating a strategic sales pitch for outbound calls to target specific consumers, outsourcing companies offer different services that you can customize based on the needs of your business. Outsourced call center agents will efficiently meet your company's needs, boost sales, and improve customer satisfaction with tailored strategies explicitly made for you.
Average Costs to Outsource a Call Center
It is essential to understand that the cost of outsourced telemarketing varies depending on your company's size and the factors mentioned earlier because it considers the number of agents required to meet your company's needs. Here are some typical cost ranges based on the size of the business, with standard hourly rates of $22-$35 per agent in the US:
Small Businesses
Small businesses may need to hire 1-2 agents to handle telemarketing or customer service needs. With a $25 hourly rate and 100 hours of work per agent, a small business will pay between $2,500 and $5,000 per month.
Mid-sized Businesses
Mid-sized companies may need to hire a team of 10-20 agents as the volume ratio of expected calls and the level of service needed affects the number of agents needed. With a $25 hourly rate and 100 hours of work per agent, a mid-sized company will pay between $25,000 and $50,000 per month.
Large Companies
Large corporations may need to hire a team of 50-100 agents as the volume ratio of expected calls and the level of service needed is significantly higher compared to a mid-sized company. With a $25 hourly rate and 100 hours of work per agent, a large corporation will pay between $125,000 and $250,000 per month.
Outsourcing a Call Center vs. Internal Call Center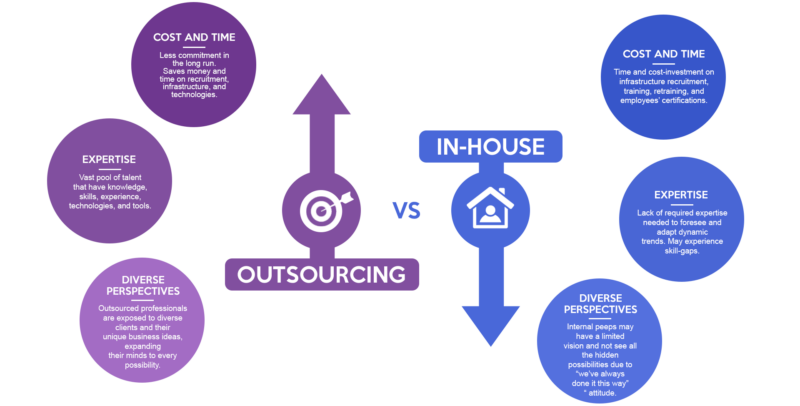 To understand the cost differences between outsourcing IT and building an in-house team, let's consider three key areas: Initial Setup, Ongoing Expenses, and Total Cost of Ownership.
Initial Setup
Outsourcing Call Center Services
Call center outsourcing costs may require an initial setup fee with a one-time payment between $1,500 and $7,500. To ensure the campaign's success and boost customer retention, the outsourced call center invests the initial setup cost in setting up the marketing campaign and establishing the required technology, infrastructure, and procedures.
Building an Internal Call Center Team
The average cost of hiring four agents for an internal call center team is $29,314 and software and hardware costs $3,600 annually. Moreover, building an internal call center team requires ongoing financial resources for maintenance as opposed to outsourcing.
Ongoing Expenses
Outsourcing Call Center Services
As mentioned above, outsourced dedicated call center agents are typically compensated hourly. However, an additional management fee that costs around $7,500 may be required by the outsourcing company. The outsourcing firm will use this to pay for overhead expenses, equipment and technology costs, and other fees.
Building an Internal Call Center Team
In addition to the previously mentioned annual costs for establishing an internal call center team, employee salaries and benefits cost, on average, $174,491 annually. Moreover, $56,807 will be allocated to the customer service manager.
The Total Cost of Ownership
Outsourcing Call Center Services
The initial setup costs and the management fee are included in the total cost of ownership for outsourcing a call center. Four agents provide average telemarketing services and customer support for $120,000 per year; if a monthly management fee is required to cover other expenses, the price raises to $210,000 per year plus the initial costs which range between $1,500 and $7,500.
Building an Internal Call Center Team
The initial setup costs, employee salaries, benefits, and the management fee of the customer service manager are all included in the total cost of ownership for an internal call center. Building and maintaining a team of four agents typically costs $264,212 annually. This is a significant sum compared to outsourcing a call center, given the enormous work the company must complete.
In comparison, outsourced services will enable you to reap the full benefits of a call center for your business without the hassle of setting up, hiring, and managing a call center. Outsourcing increases productivity and is cost-effective.
Choosing the Right Call Center Outsourcing Provider
Reputation and Experience
A company's reputation is like its lifeline, tied to its quality of work and years of experience. As such, you should assess the outsourcing company's past work and seek references and reviews from their former clients to ensure you choose the right company. Reputation is essential in selecting an outsourcing company because it can significantly impact your business's image and customer satisfaction.
An outsourcing company with a strong reputation for providing excellent quality and a proven good track record will enhance your brand's image and increase customer satisfaction. On the other hand, if the outsourcing company has a poor reputation for delivering low-quality work or has a history of subpar customer service, it may negatively impact your brand's image and cause a decrease in customer satisfaction, ultimately leading to a decline in sales.
Quality of Service
An outsourced call center that delivers low-quality service can cause your business an increase in dissatisfied customers and a flood of negative reviews, leading to a decline in sales. Thus, it is vital to consider the quality of work the outsourcing company can provide and has provided so far. Looking through the past campaigns led by the outsourcing company and the reviews of their previous clients can help you decide.
Integration with Existing Systems
Effective integration with other systems is an essential factor to consider when choosing an outsourced call center to work with. In today's modern business market, various technologies and software tools are used to manage customer inquiries and provide systematic solutions. The outsourcing company technology's ability to smoothly integrate with your company's existing systems is vital in ensuring the standardization of processes, reduction of manual errors, and improvement of the overall business workflow. Such systems may include customer relationship management (CRM) software or order management systems. Incompatible systems can result in errors and inefficiencies.
Customer Support
One of the primary purposes of a call center is to provide customer support and, in return, bring in loyal customers and increase revenue. You should choose an outsourcing company with an exemplary customer support system to ensure your customers receive the best service. Choose an outsourced call center with seasoned outsourced agents to handle customer inquiries and concerns and resolve customer complaints; this way, you can ensure that your clients receive excellent customer service experience and have a positive experience with your brand.
People
The outsourcing company's employees will personally interact with your customers; thus, choosing a company that upholds professionalism and ethical values is essential in determining your partner contact center. Skilled yet unprofessional and disrespectful agents can ruin your company's brand image. So, do not only consider the skills and expertise outsourced agents deliver but also note the values the outsourcing company upholds and the character of their employees.
Processes
The outsourced call center company's processes may impact the quality of service provided to your customers affecting the overall efficiency of your business workflow. Well-defined and efficient processes lead to better customer service, leading to customer retention.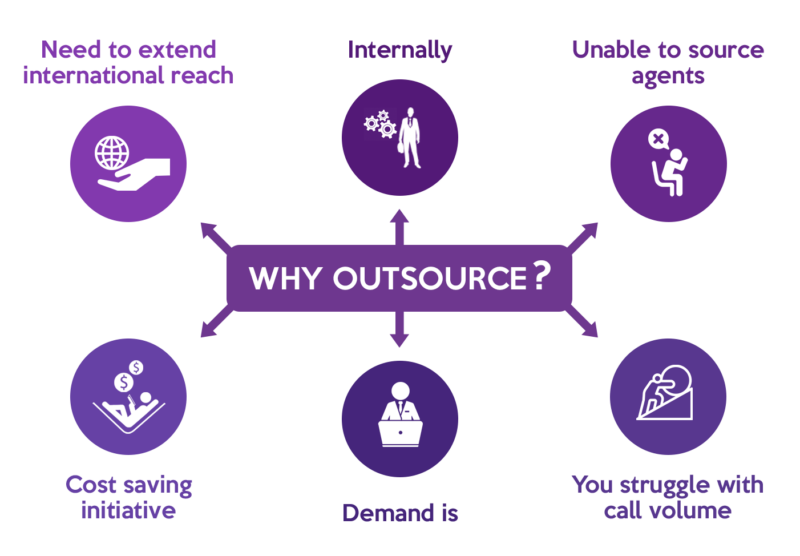 Outsourcing customer service can save money and help your company expand rapidly. It can fulfill your company's telemarketing, customer support, and marketing research needs without using many resources. The cost of outsourcing may change depending on the company's size, the required level of service, the location, and customization. However, outsourcing a call center to meet your business demands is smart for your business when you consider the potential cost savings, time savings, reduction of errors, access to expertise, scalability, and flexibility.
With all of this in mind, it is crucial to consider your company's unique needs when assessing your options. Carefully weigh the advantages and disadvantages of an internal call center versus outsourcing to choose the one that best serves your company's needs and enables you to achieve your goals.