Sales is a massive undertaking in any business structure. It brings in revenue, and is a driving force, influencing everything from marketing to customer engagement. A lot of time is spent structuring business plans to bolster sales and support the sales team. 
There are many other moving parts to manage in a business. Delegating sales development to an internal sales team requires resources, staff, and funds. This is where many businesses begin asking how much it costs to outsource sales. Through this guide, we'll talk about the benefits and challenges of outsourcing, including costs.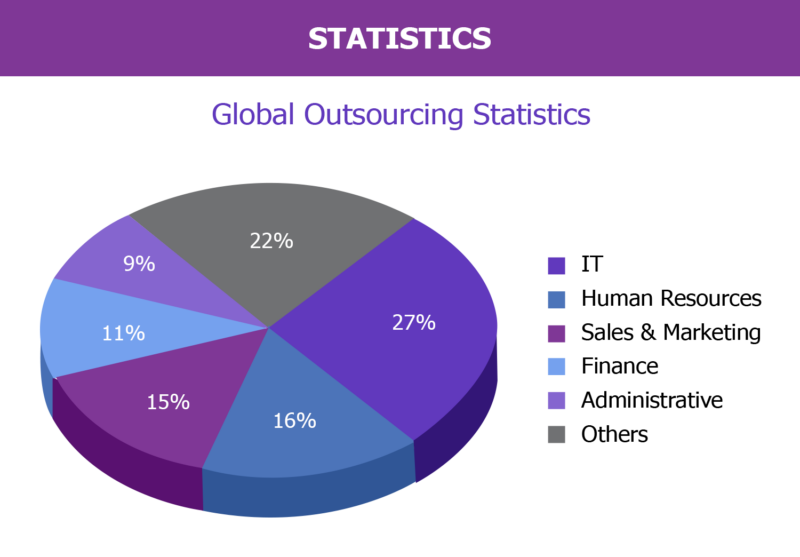 Why Should You Outsource Sales?
Your sales team interacts directly with customers. Even in e-commerce business models, sales teams help customers manage their purchasing. In some ways, your sales employees are the face of your business.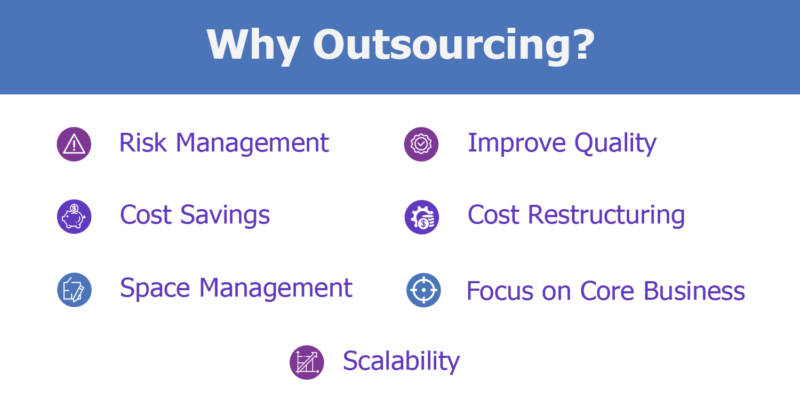 Outsourcing sales development comes with a wide range of benefits. Some of the main reasons to outsource include the following.
Saving time
Time is what every business needs a little more of. There never seem to be enough hours in the day. A lot of time goes into hiring, training, and managing an internal sales team. By outsourcing, you gain the advantages of:
Reduced training hours
Fewer performance reviews
Less sales development
Minimal HR strain (for vetting, interviewing, hiring, etc.)
Without these obligations, management has more time to deal with big-picture issues. Like running your business.
Reduced errors
Mistakes happen. In sales development, a mistake costs money. Not following protocol, misquoting a price or driving away a customer with a miscommunication can all cost your company a sale. 
Working with tried and tested sales professionals ensures streamlined training protocols and consistency on every transaction.
Access to expertise
Outsourcing provides an entire pre-vetted set of sales professionals at your fingertips as an extension of your brand. These are sales specialists trained to operate with your company values in mind. Along with this experience, you gain access to your sales provider's support, tools, and expertise.
This is an especially useful asset in a new small business, where sales is a new challenge.
Fewer Training Requirements for sales development
Training a new sales team is time-consuming. It requires extensive knowledge of your current market, mounting trends, customer insight, and popular sales development tactics. Training also requires further hiring of sales management and training staff.
Outsourcing provides fully trained sales employees with the latest skills and knowledge in your industry. No need to develop training materials or hire a manager to lead your sales team.
Ease of Expansion
As your small business grows, expanding your sales team becomes imperative. More customers mean more business. For an in-house sales team, expansion requires you to hire new staff. If you work with a third-party sales provider, you can expand at a moment's notice.
No vetting
No interviews
No calling around to references
No additional salaries to consider
No ongoing training responsibilities.
You can focus on growing your brand, while your outsourcing partner grows your sales force.
What Impacts the Cost of Outsourcing Sales?
Nothing in life comes without a cost, and outsourcing sales has a financial side. As you weigh the pros and cons between an in-house sales team and an outsourced team, there are a lot of factors to consider.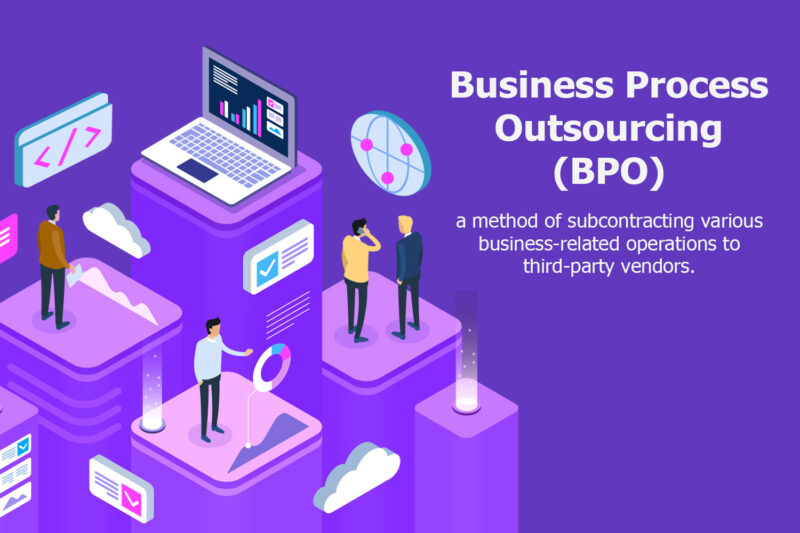 The amount you'll pay a company for sales outsourcing services depends on a variety of things. Some of the most common include the following.
Size of the company
Company size impacts the amount you pay for your sales outsourcing. Why? Because the larger your company, the more customers you serve. The more customers you serve, the more sales you make. 
Big businesses pay more because you require more employees to manage more transactions. That's a good thing in many ways. To avoid being overcharged as a large company, work with sales outsourcing providers who have experience partnering with big businesses.
Level of service needed
The services you require also play a role in the amount you're charged for sales development by your sales outsourcing company. In-person, phone, email, and online chat are some common services offered by third-party sales providers. 
Advanced services like channel development and management add to your base cost. Talk to your sales service provider about add-on options for your base package.
Location
A sales outsourcing company can operate domestically or internationally. A domestic sales outsourcing company is more costly to partner with. Depending on the country where your outsourced sales team is located, you may pay less because of the conversion rate and minimum wage scales. 
Location may also impact cost because of availability. If your business is in Florida, but your call center is in California, you may pay more for overtime.
Availability
This brings us to availability. Outsourcing services charge extra for overtime. Companies operating 9 to 5 Monday to Friday with no need of an evening and weekend sales team will pa less. Companies requiring after-hours sales services, or 24/7 support will pay more.
Customization
Customizing your sales team ensures the best fit for your company culture and brand. The more bespoke your sales outsourcing services are, the greater the price. Base packages with general sales services cost less, but you get what you pay for. Look for a sales outsourcing partner that's flexible.
Contract duration
The length of an outsourcing contract also impact sales outsourcing pricing. These sales outsourcing providers want to partner for the long term. The longer they've connected to your business the longer their own business is sustained. 
Long-term sales development contracts often come with discounts or other incentives. Short-term contracts cost more because the outsourcing provider has no guarantee your business will last.
Average Costs to Outsource Sales
How much it costs to outsource sales is one of the top questions we hear. Overall you can expect the cost to vary from provider to provider. For a fixed-rate sales contract, you'll pay somewhere around $8,500 a month on average for a small business.
There are also some companies that outsource for specific projects. Project outsourcing can run anywhere from $1,500 to $4,500 a project depending on sales process. Here's a breakdown by business size.
Small businesses: $8,500 per month for 0-9 employees.
Mid-sized companies: $12,000 per month for 10-19 employees.
Large corporations: $15,000 per month or more for 20-plus employees.
These numbers fluctuate based on individual project specifications, customization, or frequency of use.
Outsourcing Customer Service vs. In-House Customer Service – Direct Comparison
According to Glassdoor the average annual salary for a sales representative in the United States is approximately $70,313. Even for a small business, more than one sales rep is needed to manage retail efforts. With this in mind, the cost comparison of outsourcing vs. in-house staff is substantial.
There are many costs associated with developing an in-house sales team. Here are some of the most common you'll encounter.
Initial setup costs
Developing a sales team from the bottom up comes with a set of initial startup costs. These are costs you pay to get the business rolling and initiate a sales process. In an outsourcing situation, you may pay a registration or initiation fee along with a monthly rate.
Some of the initial costs you'll pay for an in-house team include:
Computer and phone lines: $2,000 to $5,000
Sales software: $500 to $1,000
Sales office: $25,000 to $40,000
Hiring and interviewing new talent: $26 to $33 an hour for human resources
For a new company, these costs are daunting. A well-structured budget and business plan will help you determine how realistic an in-house team really is.
Ongoing expenses
Along with the startup costs you face to run a business, there are ongoing expenses for your sales team. Some ongoing costs include:
Sales team manager: $136,661 annually
Training: Depends on the type of training and training tools required
Maintenance for equipment: Roughly 5% of the replacement cost of equipment is spent on overall upkeep and maintenance.
Not all businesses spend this much on ongoing sales team costs. A small business with only 2 or 3 sales employees might not require a sales manager.
Total cost of ownership
Overall, you could spend somewhere between $8,500 to $15,000 a month for outsourcing sales services, or $373,600 for a 3-person sales team with a sales manager per year. Add $70,313 a year for every new sales rep. Even on the higher end of an outsourced contract, you're looking at only $180,000 per year.
Choosing the Right Sales Outsourcing Provider
Cost isn't the only variable when choosing the right sales outsourcing provider for your company. Shopping around and taking the time to learn about the partners you're considering reduces the risk of fallout later.
As you vet outsourcing partners, consider the frontrunner, The New Workforce. This outsourcing sales provider offers qualified and experienced sales outsourcing representatives who come pre-vetted, interviewed, trained, and ready to work. The New Workforce also offers outsourcing partnerships in human resources, IT, digital marketing, and customer service.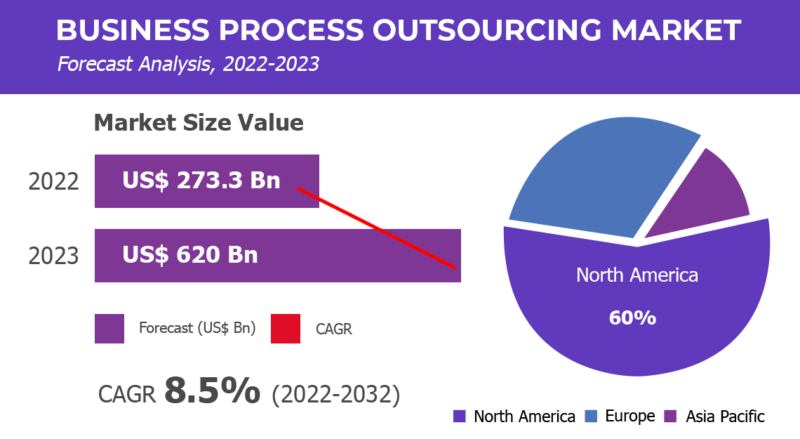 Here are some of the features to investigate as you seek out your next sales provider.
Reputation and experience
You only get one reputation. Working with a third-party sales outsourcing provider with a good reputation ensures your own company's reputation remains intact. Good businesses work with other good businesses. Look at things like online reviews and ratings, and ask potential candidates about their experience in sales.
Regarding experience, remember to ask whether the sales outsourcing provider has worked with companies in your industry before.
Quality of service
Outsourcing sales is a risky undertaking. This is why it's so important that the quality of these services is consistently high. Look for outsourcing vendors that focus on you as a customer and maintain high standards for quality.
Some things that can impact your personal experience include:
Sales agent language
Experience in your industry
Framework for sales techniques
You may pay more for a high-quality sales vendor, but it's worth it if the team delivers.
Integration with existing systems
Your business has developed an identity and it includes preferred software and technology. Integrating a new sales system is frustrating when this software and technology are deemed incompatible. 
Buying new equipment and software is just another cost to add to your growing bill. Select an outsourcing partner that recognizes your current platforms and systems and alters its own technology to meet yours.
Customer support
In an outsourcing situation, your business becomes the customer. Your outsourcing partner needs to support you as a customer. What type of communication and tools are put in place for you to grow your company?
People
Sales are all about people, so the people you hire should really shine. When you choose a sales partner choose someone you can trust, and whose employees share the same values as you and your company. Outsourced sales team reps represent you and your brand. Make sure that representation is valid by choosing a trustworthy partnership.
Processes
What type of sales process does your outsourcing partner use to complete sales? Does their team review the sales funnel? Do they cold call? Are there templates for automated sales emails? Talk to outsourcing candidates to discover the processes used to meet your sales goals.
Through this guide, we aimed to disclose the factors which impact sales outsourcing, the differences between outsourced and in-house sales forces, and the sales benefits you can count on. Some of the advantages of outsourcing sales include:
Fewer errors
Direct access to experience and sales tools
Easy expansion
Less need for unique training
This guide also expressed the potential financial downside of an in-house sales team, such as:
Expensive equipment
More salaries and benefits
New office space
Talent interviews and acquisition
Equipment maintenance
Comparing an internal sales team and an outsourced sales team gives sales providers an upper hand in terms of cost. In-house teams provide ongoing availability during all working hours but come at a higher cost. Before making the choice for yourself, weigh your options, determine your budget, and look for a partner that will act as an extension of your brand.