Medical billing is an important aspect of any business within the medical industry. Whether you operate a thriving outpatient addiction clinic, a private hospital, or even a dental clinic, medical billing takes time away from patients.
One way to reclaim time lost to billing is to outsource to medical billing companies. This encourages the question of how much it costs to outsource medical billing services. This guide will explain the benefits, impacts, and costs of a medical billing company.
Why Should You Outsource Medical Billing Services?
Medical billing services are a tedious but necessary component of any medical-based business. It organizes ingoing and outgoing funds, managing important information and financial risk.. Medical billing services also comes with a high level of liability. Working with a professional minimizes the stress attached to these liabilities.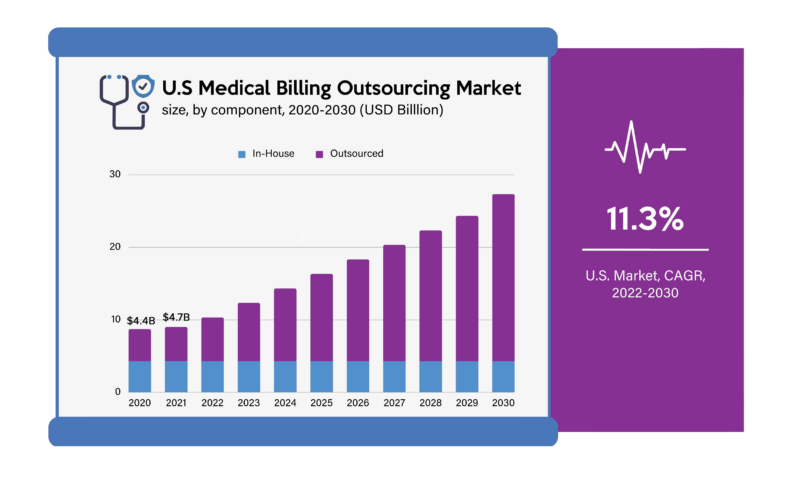 While you ponder the potential of partnering with a medical billing company, here are some of the advantages to consider.
Medical Data Safety
This is a major issue in the medical industry. Patient information must remain private. For a new medical business, there are a lot of risks involved in data management. Working with a professional medical billing services company with security features in place minimizes these risks. 
Doctor-patient confidentiality has few circumstances exempting medical businesses from following the letter of the law. The sharing of medical billing information permission of disclosure from the patient.
Invoice and Pay Consistency
Consistency in medical billing services keeps medical clinics in business. Claims lost in action or left until the last minute could leave you with delayed payments. This leads to delayed income. 
An experienced medical billing services company works closely with your business and clients to ensure payments are made promptly. Knowing claims are regularly processed, followed up on, and paid, provides financial security for you and your team.
Saving time
Time is a major component of a successful medical practice. You need time to see patients, manage administrative duties, deal with staff, and of course, take enough time off to recuperate before your next shift.

Taking time away front our practice to manage finances isn't always beneficial. There are several ways outsourcing medical billing services saves time, including:
No vetting and interviewing of candidates for payroll
No training of billing staff
No constant review of medical billing services before claims are sent
Working with your medical billing company ensures a streamlined transition from in-house to outsourcing.
Fewer Mistakes
Mistakes are made in any business setting, but they tend to have dire consequences in the medical industry. The more hands in any project, the more likely it is for a mistake to get made. Delegating medical billing services to one department through an experienced medical billing service provider reduces the risk of errors.
Minimizing errors in your practice offers major advantages. The fewer mistakes made, the more trust your business gains, and the more successful you become.
Their Expertise Becomes Your Expertise
Working with a professional team of medical billing reps offers invaluable knowledge, experience, and tools to your in-house departments. Your business reaps the benefits of your partner company's support.
Your billing partner brings skills from a wide range of medical niches. They manage everything from general to custom billing, so you can rest assured your business is in good hands.
Fewer Training Requirements
Training encompasses a plentiful supply of high-cost products and services, including:
Creating training protocols
Hiring training staff and medical billing managers
Purchasing medical billing software
Scheduling training
Managing the transition from training to on-site work
There's no learning as you go, fumbling to work with new software, or working to develop protocols and training guides. Your medical billing service provider has this all taken care of for you.
Easy Expandability
Growing your brand and medical practice means having the option to expand. Every department feels the tug of an expansion, especially billing. There are new customers, new employees, and with that, new protocols. 
Working with a professional team of medical billing services partners takes all the guesswork out of expanding. Simply tell your medical billing service your plans for expansion, and let them handle the rest. They have a team of experts in the field waiting to be assigned, clients. If not, they'll deal with the hiring and training of more.
What Impacts the Cost of Outsourcing Medical Billing?
Outsourcing medical billing has many benefits, but they don't come for free. Like any other service, you need to budget for outsourcing your billing to a third-party partner.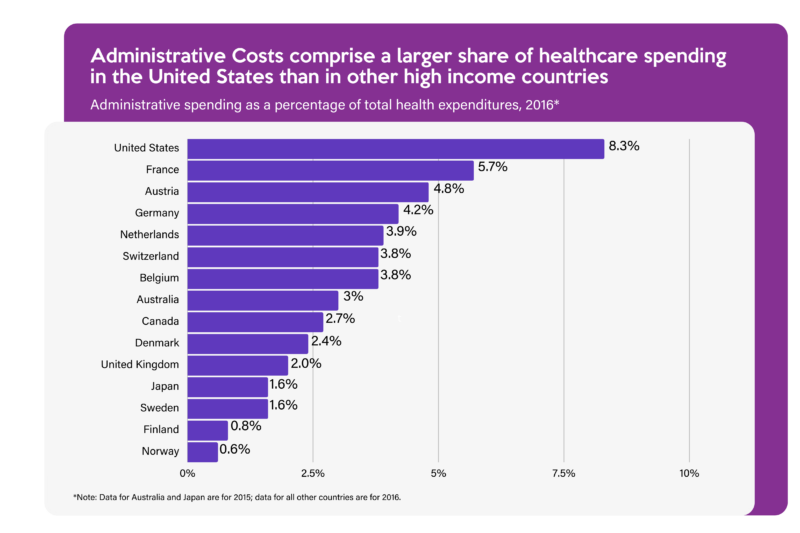 As you strategize a business plan to include these costs, there are some factors to consider, including the following.
Complexity of Billing
Not all medical bills are equal. Some go through insurance, others to customers themselves, and others still to government-funded programs or insurance products. In the world of medicine, there seems to be a different avenue of billing for nearly every case. 
The level of complexity your medical practice encounters impacts medical billing service cost. Work with your medical billing service to find the best package or customized plan to manage your billing structure.
Size of the company
The amount of claims you process in a week directly impacts medical billing service cost. In this sense, company size plays a role in how much you'll pay your medical billing service.
Large companies serving large customer bases will pay more to process ongoing billing documentation quickly and efficiently. Small businesses will pay less because fewer claims are billed and collected.
Location
Where your outsourcing center is situated also results in cost changes. A local U.S.-based medical billing service charges more than international partners. Why? Because you're obtaining:
Skills relevant to the American market
Native English-speaking representatives
Consistency in educational level and training
The location also affects hours of availability. If your medical billing service is in England and you're in California, you're looking at an 8-hour time difference. That makes it tough to orchestrate a 9 to 5 operation.
Availability
Speaking of a 9 to 5 operation, you can expect to pay less when you partner with medical billing service providers operating within regular business hours. As soon as you cross the overtime threshold, or begin operating at a 24 hours 7 day week rotation, you're paying more.
Customization
This topic was tackled a little bit up above. Customization is important to medical businesses operating outside of a general field of expertise. Mental health clinics, surgical centers, physical rehabilitation clinics, and even dentistry clinics need specialized billing compared to a family practitioner.
Contract duration
The length of your medical billing outsourcing contract changes your overall cost. Businesses hoping for short-term contracts pay less than those opting for long-term contracts. This all comes down to business sustainability.
Medical billing service providers want to know if their business will continue thriving. Long-term contracts provide a guaranteed income for the duration. These companies often charge more for short-term contracts to deter clients from choosing them.
Average Costs to Outsource Medical Billing Services
Medical billing services have an ongoing cost to outsource. Much like outsourcing customer service or sales, you can expect to pay a monthly fee in the range of 3% to 10% of your clinic's monthly claims. There's also an administrative fee starting at around $300 per doctor.
The cost to outsource fluctuates based on the size of your company. Small businesses have fewer clients to bill, while large businesses operate at a higher rate of claims.
Small businesses: A clinic with 2 or 3 physicians may see roughly 200 to 300 patients a week, or 800 to 1200 patients a month.
Mid-sized companies: A practice with 5 to 10 medical professionals may see 500 to 1,000 patients a week or 1,500 to 5,000 patients a month.
Large corporations: Large medical facilities boasting 20 or more physicians are looking at a potential patient load of 2,000 a week to 8,000 a month and upwards.
These estimate a patient load and potential billing claim of 20 patients per day per physician caseload. 20 patients a day to 100 a week to 400 a month per medical practitioner. Claim cost varies based on the percentage your medical billing service takes, and the type/cost of the claim being made.
Outsourcing vs. In-House Medical Billing – Direct Comparison
Having an in-house medical billing service team means hiring salaried employees to get the job done. The average salary for a medical billing service specialist fluctuates from state to state. You can expect to pay somewhere around $50,313 on average according to Glassdoor.
There are other costs to consider than salary alone. When comparing in-house to outsourced medical billing services, here are some costs to factor in.
Initial startup fees
Starting up a contract with a medical billing service costs roughly $300 per doctor. This goes toward administrative fees. For an in-house medical billing service specialist, you'll deal with more than administrative fees, including:
Office equipment (phone, computer, etc.): $2,000 to $10,000 depending on clinic size/caseload.
Office space: $25,000 and up to lease commercial property.
Claim software: $500 to $2,000 depending on brand and access package
Interviewing and onboarding new staff: $26 to $33 hourly for HR.
Comparing startup medical billing service costs alone, you can already see an advantage for clinics that outsource medical billing services.
Ongoing costs
After your clinic is up and running with a medical billing service department, there are ongoing expenses to factor. This is any cost you'll pay ongoing throughout the year or lifetime of your medical practice.
Some ongoing costs include:
Upgrading and maintaining equipment: Expect to pay 5% of the overall equipment cost annually to maintain it.
Department manager: Glassdoor says medical billing managers make roughly $56,206 annually.
Training: Ongoing training is necessary, and fluctuates in cost based on type and materials needed.
Some of these costs can be avoided for small clinics. A department manager, for example, may never be necessary. Don't forget to factor in the estimated $50,313 per billing specialist you hire. Salary is another ongoing cost.
Total cost of ownership
Overall, you'll pay somewhere in the realm of $80,813 for a team of two in-house billing specialists. Add an additional $50,313 for any extra specialists you require. 
Compared to the $300 admin fee per clinic physician, and 3% to 10% absorption of claim income, outsourcing could be a cheaper option.
Choosing the Right Medical Billing Outsourcing Provider
Selecting the right partner for your medical billing outsourcing endeavor makes a big difference to cost and quality.
There are many aspects of a medical billing service that makes them a potential candidate. We recommend checking out The New Workforce as you start your search for the best medical billing partner.
The New Workforce is a leader in medical billing outsourcing and offers a range of options for affordable packages. They also provide outsourcing options for other services such as sales, marketing, IT, and customer service.
Some of the main factors to look at as you compare different medical billing service providers include:
Reputation and experience
A solid reputation makes for the best medical billing service. Putting the reputation of your own brand in the hands of a company with poor ratings risks sharing that rating. Look for online reviews and any news stories featuring the company. 
The experience level of your medical billing service is also worth noticing. This ties to reputation by way of time spent in the business and impressions made. Reputations can be positive as much as negative. An experienced medical billing service has years of experience in the medical industry.
Level of Quality
Outsourcing companies aren't hard to come by. It's a competitive industry, which means some companies are used to making promises they may not keep. Meeting your expectations is integral to a successful partnership. 
Don't settle for the cheapest or closest of billing services. Look for a medical billing service that is an authority in the field, offering top-notch services with consistent results.
Integration with existing systems
The medical world is one of extremely niche software and operating systems. It's no good to find a medical billing provider you click with if their billing programs won't work with your own. Integration of medical and billing systems needs to be streamlined and debugged before a partnership with billing companies takes place. 
You shouldn't need to shop for new software as you shop for medical billing companies. Find a medical billing professional with experience with your operating system of choice.
Customer support
It's funny for businesses to think of themselves as "the customer", but that's just what you are. When it comes to your medical billing company, you become the customer, and customer service is a big deal. 
Billing changes happen in an instant. Can your medical billing company be available in real time? Are their office hours the same as yours? Time zones and availability make a big impact on customer service offerings. You should also determine the methods of interaction offered, including phone, chat, email, or in-person care.
Discretion and Security
Medical billing services require a high level of discretion. Doctor-patient confidentiality gets breached to some degree when you file a medical claim. You need to be sure your third-party medical billing experts are on board with your security protocols.
Throughout this blog, we've discussed the pros and cons of outsourcing medical billing services and discussed things like:
Outsourcing benefits
Outsourcing costs
Outsourcing vs in-house direct comparison
What to look for in a medical billing provider
Like any big business decision, you'll have to take the time to do the leg work and find the best medical billing partner for your brand. Every medical setting is unique, and your billing needs reflect that. Hopefully, this guide has offered some insight into your next steps in outsourcing to medical billing companies.