Running and managing a business can be challenging. Due to the numerous, overwhelming activities that must be completed, many organizations find it difficult to focus on their core business tasks. As the business expands, the difficulties of delivering excellent customer assistance come with it. Often, the number of inquiries and service requests from end users becomes too much for an in-house team to handle.
This is the reason why many small and medium-sized businesses have turned to outsource help desks. It has been the most sensible solution to address the growing problem of providing quick resolutions to their end users' immediate needs and technical issues.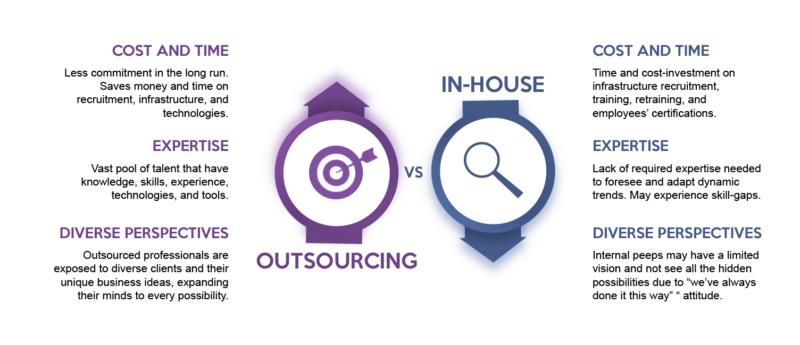 What is Help Desk Outsourcing?
A help desk is an individual, group, organizational function, or external service that serves as the first point of contact for customers and employees alike. They are responsible for providing information and assistance to end-user concerns through different channels such as live chat, emails, or phone calls.
Help desk outsourcing is when an organization subcontracts to another party to perform responsibilities for them, like answering inquiries of employees or clients, resolving technical support issues about an IT infrastructure or its components, or handling other incoming technical support requests.
When you outsource help desk services, you are giving control of your IT assistance to an outside vendor. This vendor has typically a dedicated support team who are equipped with the necessary knowledge and tools to provide support to your organization.
Why Outsource Your Help Desk?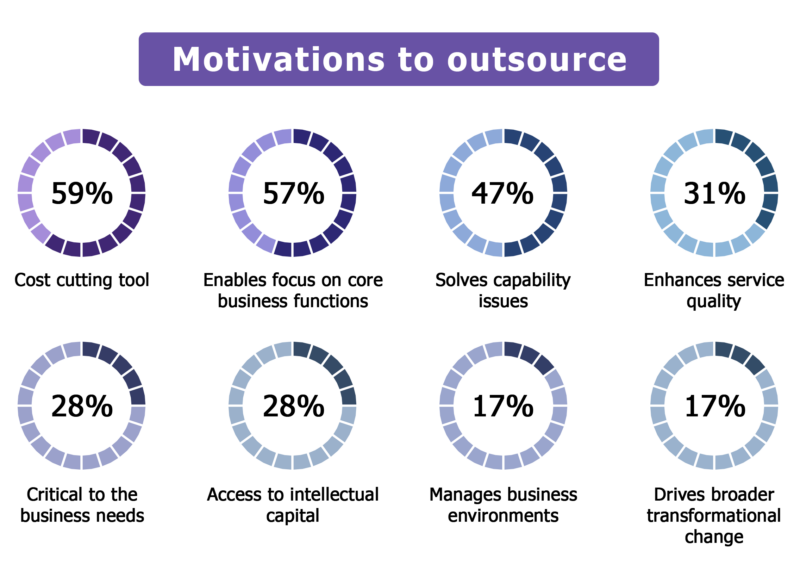 Outsourcing help desk services have become increasingly common among IT-managed service providers and private companies running on a limited budget. Here are some of the most common reasons why many organizations choose to outsource help desk services:
Reduced Cost
The most common reason why companies outsource a help desk is to save money. Hiring and training an in-house staff is expensive because it involves purchasing office equipment, software licenses, health insurance, etc. But when companies outsource, this gives them staffing flexibility by allowing them to pay only for the services they consume.
Access to Premium Support Services
The expertise of an in-house team is limited by the financial resources and the training that the company can offer. An outsourced help desk workforce, however, has access to a wide range of new technologies. They have specialized skills in many areas of information technology, including hardware and software, network connectivity, infrastructure, and customer service. This gives companies access to a broader range of knowledge.
Increased Productivity
With an external help desk, businesses can free up their internal team to focus on more productive and revenue-generating tasks rather than spending time on routine maintenance tasks. Allowing employees to focus on the business's core services can contribute to its growth.
Faster Response Time
When you invest in outsourcing your support desk, you can significantly improve your business' response time. Some service providers offer 24/7 support availability, which means that customers have access to a help desk whenever they need it. They won't have to wait to be assisted by a small support team; instead, they can be immediately transferred to a professional help desk. Also, many help desk outsourcing services include remote access; taking control of a computer without being physically at the location, which reduces the response time in diagnosing the problem.
Improved Customer Satisfaction
Outsourcing providers often have defined processes and procedures to ensure consistent support, which helps build trust and confidence with the end user or users. Providing them with timely and effective support increases customer satisfaction.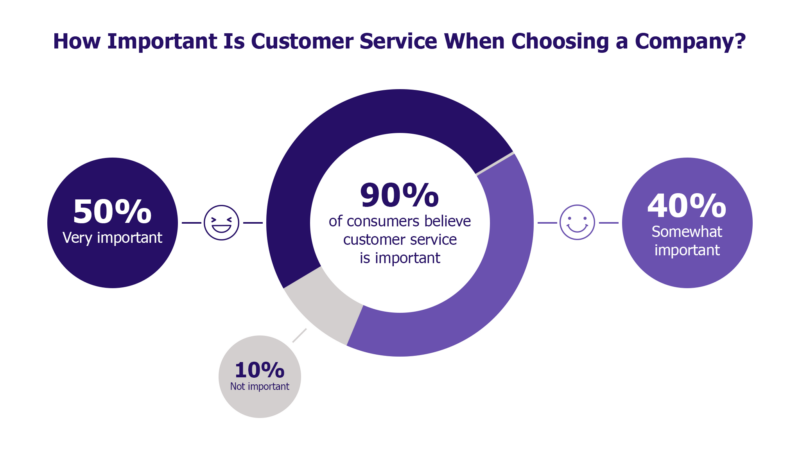 Factors that Affect Help Desk Outsourcing Costs
While there are numerous advantages to outsourcing help desk services, it is important to understand several factors that can affect the cost of outsourcing. Here are some of the factors:
Location
The cost of outsourcing varies based on the geographical location of the service provider. For instance, labor costs in North America are significantly higher than in Asia. These variances can be attributed to the differences in the cost of living or wages between different locations. Local tax regulations and currency exchange rates can also influence outsourcing costs.
Service Level Agreements
SLA defines the service standards that a customer expects from a service provider. The price may vary based on the level of service needed. If a high level of service is required, such as a quick response time or 24/7 support availability, this may lead to higher costs. Costs are usually more significant for a more extensive scope of work, whereas they may be lower for a narrower scope.
Technology and Communication Channel
The communication channels required for a help desk, such as phone, email, chat, social media, or a ticketing system, can also influence the cost of outsourcing a help desk. Different channels require different technology platforms. Some platforms are complex, and the setup and maintenance of these may be more expensive compared to others. Outsourcing to a location with an existing technology infrastructure can cut costs.
Experience and Expertise
Some help desk support requires knowledge of a specific software platform. Some require highly skilled agents with specific certifications, which are more expensive to outsource. In general, a service provider with more knowledge and experience will usually bill clients more than those with less expertise. This is due to the fact that service providers with more knowledge and skill have the capacity to provide higher-quality support services.
It is essential to consider the skill requirements when outsourcing a help desk to ensure that the organization's needs are met.
Audience Size
In most cases, the larger the audience size that requires help desk support, the higher the outsourcing cost is likely to be. When there are more end users, there will also be more help requests, requiring a larger team of support to efficiently handle the volume of requests.
Additionally, a larger audience could also require more specialized support services, such as multi-lingual support or support during non-standard business hours. The entire cost of outsourcing help desks may go up as a result of these services.
Contract Length
More extended contracts typically cost less than shorter ones because they offer greater stability and predictability to both the outsourcing company and the managed service provider. Also, it gives the service provider a better chance to understand the outsourcing company's needs while improving the quality of their service.
Outsourcing Help Desk Pricing Models
When looking for help desk outsourcing services, you may come across a number of pricing models. It is essential to consider the benefits and drawbacks of each model when choosing one for your business. Among the most common models are:
Per Ticket Pricing
In this model, you pay for each incident (also called a "ticket") that a help desk agent handles. You will be charged once the help desk creates a ticket and works on it. The cost per ticket for outsourcing a help desk can range from $10 to $50.
Pros:
This model is considered fair since customers will only pay for the completed transactions. If the need for help desk support is low, so will the costs.
It provides transparent billing since it is easy to track the number of tickets handled and the related charges.
Cons:
Customized or personalized support solutions are less likely to be offered in this model.
Given that the number of tickets varies depending on several factors, including customer demand and seasonality, it may be challenging to forecast how much outsourcing help desk support would cost.
Best For: 
Businesses that experience seasonal demand fluctuations.
Businesses that have a limited budget for help desk support.
Per Hour Pricing
This model is easy and straightforward. Pricing is based on the total number of hours the help desk team spends assisting or resolving tickets, regardless of the ticket volume. In the United States, the outsourcing cost can range from $20 to $45.
Pros:
This model offers flexibility as clients can modify the scope and duration of the outsourcing project in accordance with their changing business needs.
This provides detailed billing as companies can see how many hours are being billed and what tasks are performed.
Cons:
This model can be more expensive than the per-ticket model because the number of support hours can vary based on the complexity of the support requests.
It can be difficult to budget effectively as the actual cost of the project may differ significantly from the initial estimate.
Best For:
New agencies working on projects and are not sure how long a project will take.
Companies who want to give incentives to their help desk support for spending enough time on each ticket.
Organizations that focus on customer satisfaction over operational metrics.
Fixed Fee Pricing
Here, you will be charged a flat rate for a particular job. You will be billed a fixed amount monthly or annually for a specific number of hours of support. The flat rate for outsourcing help desks can range from $1,000 to $10,000 per month.
Pros:
Reduces the possibility of fee increases brought by a sudden increase in the number of incidents.
It is easier for businesses to budget their finances as they know upfront the exact cost of outsourcing.
Cons:
It cannot be easily modified. Changes in the scope of work may affect the payment plan and will require a lot of work, time, and money.
Planning takes time.
Best For: 
Short-term and minor projects. You can determine the requirements in detail, estimate the project's activities, and set deadlines that are realistic and attainable.
Businesses with limited budgets for outsourcing help desk services since this offers stability and cost management.
Tiered Pricing
With tiered pricing, you are offered several package tiers that provide different levels of services or features. The tiers are usually determined by quantity, features, quality, or usage factors. For example, the lowest tier might offer basic remote support during business hours, while the next tier might include on-site visits and 24/7 support.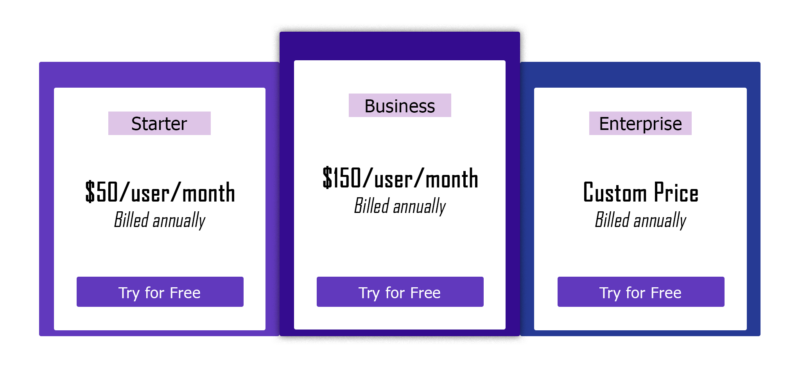 Pros:
This model gives businesses the flexibility to choose their own level of service that best fits their needs and budget. They may scale up or down depending on their needs.
Cons:
Tiered pricing is more complex and challenging to understand than other pricing models.
It may be challenging to compare rates among different service providers because each one may offer a different range of services for each tier.
Best For:
Businesses that have different levels of support needs.
Businesses who want to streamline their support processes. The tiered pricing model provides a clear and organized method of escalating support concerns without having to constantly negotiate pricing or service levels.
How do I choose which one is right for my business?
Choosing a pricing model is as essential as finding a service provider. It defines the level of involvement between the contractor and the client. Choosing the wrong pricing model can result in unexpected costs, a lack of transparency, and a mismatch between the client's needs and the services delivered by the outsourcing provider. Below are some tips that can help you choose the suitable pricing model for your business:
Identify the scope of services that your company needs. Consider the number of users or customers that will be supported and the hours of support required.
Consider your budget. Determine your budget constraints and evaluate which model best fits your financial needs.
Take into account the level of expertise required. You might have to choose a more expensive price plan if your company needs highly specialized desk services.
Understand the risks. Each pricing strategy entails a set of risks. Weigh the risks and choose the one that provides the appropriate level of risk management for your business.
Evaluate the outsourcing partner's expertise. Ensure that they have the skillset and that their SLAs match the demands of your company. This includes response times, availability, and uptime guarantees.
Outsourcing help desk services have grown in popularity among businesses that are looking to deliver high-quality support while reducing costs and increasing productivity. Help desk outsourcing companies offer a range of benefits, including access to specialized expertise, faster response time, and improved efficiency.
Many factors, like the level of support required, the expertise needed, and the pricing model, can have a significant impact on the cost of outsourcing help desk services. Each pricing model has its own advantages and disadvantages. Organizations should carefully weigh their options and choose a model that meets their needs, goals, and financial resources.
It is equally essential to collaborate with a trustworthy partner who can offer flexible solutions and high-quality support services. By choosing a suitable pricing model and reliable outsourcing provider, you can gain access to scalable help desk solutions that can boost your operational efficiency, annual revenue, and customer satisfaction.