The complexity of marketing tasks has increased significantly as companies strive to reach a global audience and remain ahead of the competition. To meet these challenges, many companies are turning to outsourcing their marketing activities. Outsourced marketing services refer to contracting or delegating marketing responsibilities or tasks to individuals or agencies. Instead of keeping an in-house marketing team, organizations collaborate with external experts to manage various areas of their marketing efforts.
Outsourced marketing can include various activities and services, such as digital marketing, content creation, graphic design and creative services, digital marketing strategy and consulting, and lead generation and sales funnel management.
Benefits of Outsourcing Marketing Tasks
Cost Savings
One major cost saving of outsourcing comes from not having to hire and manage an in-house marketing team. It allows you to gain access to skilled marketing professionals without incurring the cost of salaries, benefits, training, and office space. Outsourcing allows you to scale your marketing efforts up or down as needed. You can adjust your marketing budget based on your company's needs, minimizing the costs of maintaining an in-house team.
Improved Customer Satisfaction
Marketing agencies often offer expertise in customer engagement, content creation, and social media management. They have extensive experience crafting customer-centric and persuasive messaging, effectively communicating a brand's value proposition, benefits, and unique selling points. This allows customers to understand better and appreciate what the business offers.
Improved Efficiency
Marketing service providers are experienced in planning and implementing marketing strategies quickly and efficiently. Their streamlined processes and best practices enable companies to get campaigns off the ground faster, which is critical in competitive marketplaces.
Global Talent Pool
Businesses that outsource marketing services are not restricted to local or regional talent. Rather, they can tap into a diverse pool of marketing experts worldwide. Companies can benefit from new perspectives, cultural insights, and a broad range of creative ideas by using the capabilities of professionals from different geographical places.
Steps for Outsourcing Marketing Tasks Effectively
Set your objectives and expectations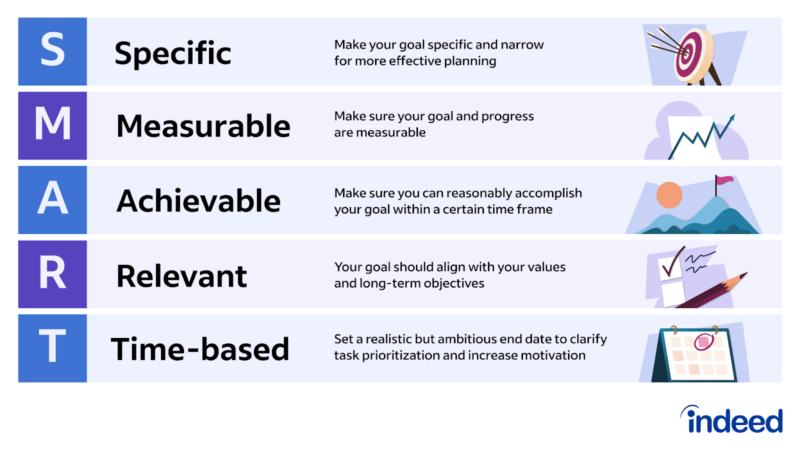 A clear idea of what you want to achieve with your marketing strategy is crucial before you begin looking for an outsourcing partner. Begin by outlining your marketing objectives, whether it's increasing brand awareness, increasing website traffic, generating leads, or improving customer interaction. Once the objectives are set, outline specific, measurable, achievable, relevant, and time-bound (SMART) goals that align with the objectives.
Communicate your objectives to your marketing agency partner, ensuring they understand your goals and can align their efforts accordingly. Defining your expectations helps build a shared understanding of the project's scope and assures that your organization and the outsourced partner work together toward common goals.
Research outsourcing options
Find suitable outsourcing partners through various sources, such as referrals or online platforms. Check portfolios, customer testimonials, and case studies to gauge their qualifications and expertise. Consider their experience in your industry, familiarity with your target audience, location, and language proficiency.
Develop a clear communication plan
Delegate a primary point of contact for both parties for a smooth flow of information and feedback. Determine your preferred communication channels: emails, video calls, project management tools, or a combination. Set expectations for response times to inquiries or requests, and develop a protocol for dealing with issues or changes in the project. Additionally, implement a system for sharing project updates, progress reports, and performance metrics to ensure both teams are informed and aligned.
Implement and monitor the outsourcing process
Once you've chosen an outsourcing partner and established a clear plan, implement and monitor the outsourcing process. Start by giving your outsourced marketing team the necessary tools, resources, and documentation. Establish a robust monitoring and reporting system to track project metrics and key performance indicators (KPIs). Regularly communicate with your marketing partner to share feedback, discuss any issues or changes, and make necessary adjustments. To ensure that the outsourcing agreement delivers the expected results, continuously evaluate the work quality and alignment with your objectives.
Factors to Consider When Outsourcing Marketing Tasks
Expertise and Specialization
Specialized knowledge and skills are essential for creating an effective marketing campaign, optimizing strategies, and staying updated with industry trends. The outsourced partner must thoroughly understand specific marketing sectors relevant to your business's needs, such as SEO, content marketing, social media management, and paid advertising. A marketing partner with the right expertise can substantially contribute to reaching your marketing goals effectively and efficiently; therefore, it's critical to assess their capabilities carefully.
Cost
Understanding your financial resources and constraints is essential before embarking on an outsourcing journey. Determine how much you can allocate to marketing initiatives while considering that outsourcing can save costs over maintaining an in-house marketing department. Assess the marketing agency's pricing structures, whether they charge hourly rates, project-based fees, or other pricing models, and ensure they align with your budget. More importantly, consider the potential return on investment (ROI) from outsourcing. Will it result in increased revenue or improved customer engagement that justifies the expense?
Cultural Fit
While outsourcing might result in lower overhead and operational costs, it is essential to conduct a thorough cost analysis. The cost implications must be thoroughly evaluated to ensure a clear understanding of the investment needed. This includes the direct costs of outsourcing, such as service fees and commissions, and any indirect costs, such as training, technology integration, and ongoing support. A detailed cost-benefit analysis should assess whether the projected benefits, such as higher sales income and operational efficiency, justify the investment. Consider the long-term financial implications of the outsourcing arrangement and the possibility for scalability and agility as your organization grows.
Tips for Successful Marketing
Foster Open and Clear Communication
Determine your main communication channel to communicate with your external marketing partner. Ensure that both parties are familiar with and have access to these tools.

When delegating tasks, provide detailed briefs that include the objectives, target audience, messaging, and any specific guidelines. Include samples or references to help illustrate your expectations.

Set a regular schedule for updates. Depending on the project's complexity, these could be done daily, weekly, or as needed.

Define the roles of the in-house and outsourced teams and ensure no confusion about who is responsible for what.

Encourage the teams to ask questions if something is unclear. It improves understanding and reduces the risk of mistakes.
Maintain a consistent brand voice
Create a complete brand style guide that describes your brand's voice, tone, and messaging rules. Include samples of preferred language, writing style, and tone o

f voice.

To help the outsourced partner understand your brand identity, provide information about your company's culture and personality.

Conduct training sessions with your external marketing team to discuss your brand's voice and messaging. Answer any queries they may have and provide examples of instances of your brand in action.

If there are previous marketing materials that effectively express your brand voice, share them with your outsourcing partner as references. These can be used as templates to ensure consistency.

Regularly monitor the content quality of your third-party marketing agency. Ensure that it follows the brand voice and meets the quality standards.
Use Technology to Your Advantage
Use project management tools such as Trello or Monday.com. These tools enhance communication and collaboration between your internal and external marketing teams.

To store and share documents, marketing assets, and creative materials, use cloud storage services like Google Drive or OneDrive. This guarantees that critical files are easily accessible to both teams.

Implement marketing automation systems like Hubspot, Marketo, or Mailchimp to improve marketing workflows, automate email campaigns, and measure customer interactions.

Schedule posts, manage several social media accounts, and assess engagement with social media management tools like Hootsuite, Buffer, or Sprout Social.

If your marketing involves customer interactions, use a CRM system like Salesforce, Zoho, or Hubspot CRM or organize customer data and enhance lead management and communication.
Continuously evaluate and improve the outsourcing process
Establish KPIs that support your marketing objectives and goals. This could include lead generation, ROI, website traffic, conversion rates, or social media engagement.

Review your outsourced partner's work against the established KPIs. Examine whether they are meeting deadlines and quality expectations.

Implement quality assurance processes to assess and approve work before it is finalized.

Assess the effectiveness of communication between your in-house and external marketing teams. Identify bottlenecks that need improvement.

Be willing to adapt and adjust your outsourcing arrangements as circumstances or goals change.

Recognize and celebrate accomplishments with your service provider. Positive reinforcement can motivate continued excellence.
Potential Challenges of Outsourcing Marketing and How to Overcome Them
Language Barriers
Language barriers can be a significant challenge when outsourcing marketing tasks, especially when working with non-native English speakers. To ensure effective communication, consider these:
Choose a marketing agency fluent in the language you wish to conduct business, whether English or another.

Consider administering language competence assessments in your outsourcing partner selection process.

Create detailed guidelines that outline your expectations, including language preferences, tone of voice, and communication styles.

Document important discussions in writing to minimize misunderstandings.
Time Differences
Dealing with time differences when working with teams in different time zones can be an issue when outsourcing marketing tasks. These, however, can be avoided with careful planning and communication.
Discuss and agree with your marketing partner on mutually acceptable working hours. Identify overlapping hours when both teams can collaborate in real-time.

To maintain real-time communication, use communication tools that include chat, video conferencing, and instant messaging.

Delegate decision-making authority to team members in different time zones. When possible, to eliminate unnecessary delays, empower team members to make decisions independently during their local work hours.

Communicate response times and expectations regarding when tasks will be completed. Ensure everyone on the team knows and respects each other's working hours.
Maintaining Control Over the Customer Experience
When multiple teams are involved, it can be difficult to maintain consistency in your brand messaging across all marketing materials and media. It can also lead to inconsistencies and errors. To overcome this,
Provide your external partner with a comprehensive brand guideline that defines your company's voice, messaging, and visual identity.

Implement quality control processes. Create guidelines for reviewing content and design.

Conduct audits of marketing materials, website content, and customer interaction to identify inconsistencies in brand guidelines.

Foster a culture of continual improvement within your organization and the outsourced team. Encourage proactive problem-solving and innovation.
As you begin your outsourcing journey, remember that outsourcing within the marketing disciplines is more than just delegating tasks; it is also about building collaborative relationships that align with your brand's vision and objectives. It is about harnessing technology, encouraging open communication, and cultivating a culture of continuous improvement. Embrace the opportunities that outsourced marketing offers, stay attuned to emerging trends, and remain committed to providing exceptional value to your customers.