When the pandemic hit in 2020, and everything shut down and became digital, we realized how extremely important a business's digital marketing presence is. Many businesses must compete in the digital environment if they want to succeed and survive. Digital has become our normal.
One of the top digital marketing concerns of a small business owner is how to stand out from bigger competitors. Many organizations do not have all the resources and expertise to execute successful digital marketing campaigns, and letting the in-house marketing team handle these challenges can be overwhelming. Outsourcing digital marketing services as a result has grown to be a common solution.
Why Should You Outsource Digital Marketing?
Businesses may benefit from outsourcing digital marketing for a number of reasons. Some of the most significant reasons why you should consider outsourcing your digital marketing are:
Team of Experts
When you hire a digital marketing agency, you gain access to a team of professionals with diverse skills and experience. They have specialized in various areas like search engine optimization (SEO), social media marketing, PPC advertising, content creation, and email marketing. For smaller businesses with limited resources, this will give them access to a level of expertise that may be challenging to reproduce internally.
Access to the Latest Trends and Resources
Digital marketing is constantly evolving and keeping up with the latest trends and tools to stay competitive may be a big challenge for your in-house team. Digital marketing agencies, however, have access to the latest tools and technologies that you may not have in-house. These tools can help improve your marketing efforts and drive better results.
Save Time
When you outsource digital marketing services, you can utilize your valuable time to concentrate on tasks that require your expertise, while the outsourced professional team ensures that your marketing efforts are delivering positive results.
Cost Savings
Hiring an in-house team of marketing professionals can be very costly especially if your business needs a wide range of skills and expertise. By outsourcing digital marketing services, you can gain access to expertise without having to worry about the overhead costs of hiring and managing an internal team.
Scalability
Outsourcing digital marketing offers flexibility to scale up or down as needed. You can quickly expand your outsourced staff if you require more assistance for certain campaigns or during peak seasons. On the other hand, you can scale back your outsourcing staff if you need to minimize expenses or reduce your marketing efforts.
Outside Perspective
An outsourced marketing agency can provide you with an assessment of your present marketing approach, assist you in identifying the areas of improvement, and suggest new strategies to help you achieve your business goals. They can bring fresh perspectives and new concepts to your marketing strategy and offer solutions to help your business stand out from your competitors.
What Impacts the Cost of Outsourcing Digital Marketing
Services Offered
The cost of outsourcing digital marketing might vary depending on the kind of services needed. Different services vary in complexity and require different levels of expertise. Some of the common digital marketing services are search engine optimization (SEO), pay-per-click (PPC), content marketing, social media marketing, and email marketing.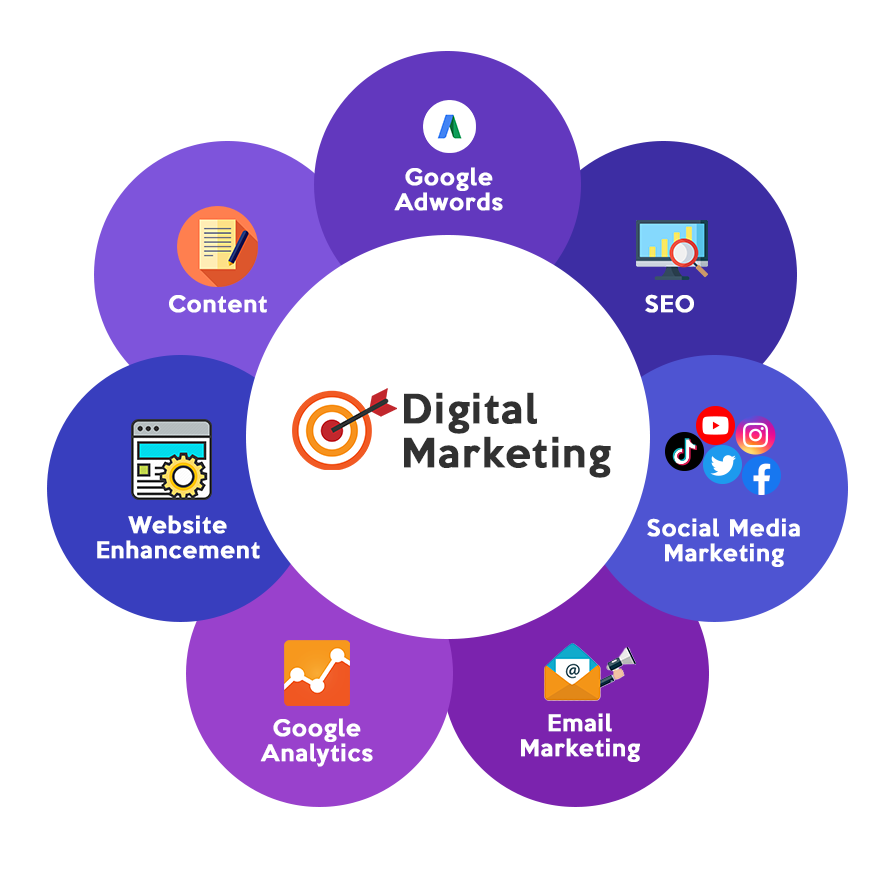 Scope of Work
This refers to the size and complexity of your digital marketing project. As the scope of the project increases, so does the digital marketing cost.
If for example, your project requires multiple digital marketing strategies such as SEO, PPC, social media marketing, and content creation, this will typically cost more compared to a project that requires only one or two of these services. This is because more time and resources are needed to complete a project with a wider scope.
Additionally, the level of customization required will also affect the cost because the agency will need to spend more time creating a digital marketing strategy tailored to fit your business needs.
Expertise
The expertise and experience of the outsourced digital marketing agency can impact the cost of outsourcing digital marketing services. More experienced professionals typically charge higher rates compared to those with less experience because of their skill, knowledge, and record of success. This is because their expertise allows them to develop digital marketing plans and campaigns that are more effective and generate a higher return on investment for their clients.
Geographic Location
The geographic location of the marketing agency can have a significant impact on the cost of outsourcing. Agencies located in a country where the cost of living and the labor rates are lower will typically charge less. 
While offshoring may result in lower labor costs, it is important to note that there may also be additional costs associated with communication and time zone differences. These, as well, can impact the overall cost of outsourcing.
Timeframe
The length of time needed to finish a digital marketing campaign can affect the overall cost in several ways.
For projects that have a short deadline, the campaign cost can go up because the outsourcing partner may have to employ more resources to finish it in time. If the project, however, has a longer time frame, the cost might be reduced because the agency can work on the project at a more comfortable pace.
Moreover, if a project or campaign requires ongoing support, the marketing agency may charge more for the continuous rendering of service.
Contract Type
When outsourcing digital marketing services, there are typically two types of contracts: project-based and retainer-based.
In a project-based contract, the cost is normally determined by the project's scope of work as well as the estimated time and resources needed to complete it. 
Retainer contacts, on the other hand, are billed on a monthly basis. This is typically based on the number of hours or services rendered each month, as well as the agency's level of expertise and experience.
Average Costs to Digital Marketing Services
Here are some of the most common digital marketing services and the average monthly cost for each:
Search Engine Optimization (SEO)
Organic SEO optimizes websites to make them rank higher on search engine results pages (SERPs) for relevant keywords and phrases. Its goal is to drive more organic traffic to your website.
The average cost for SEO services is $2,000 – $6,000 per month.
Pay-per-Click Ad Management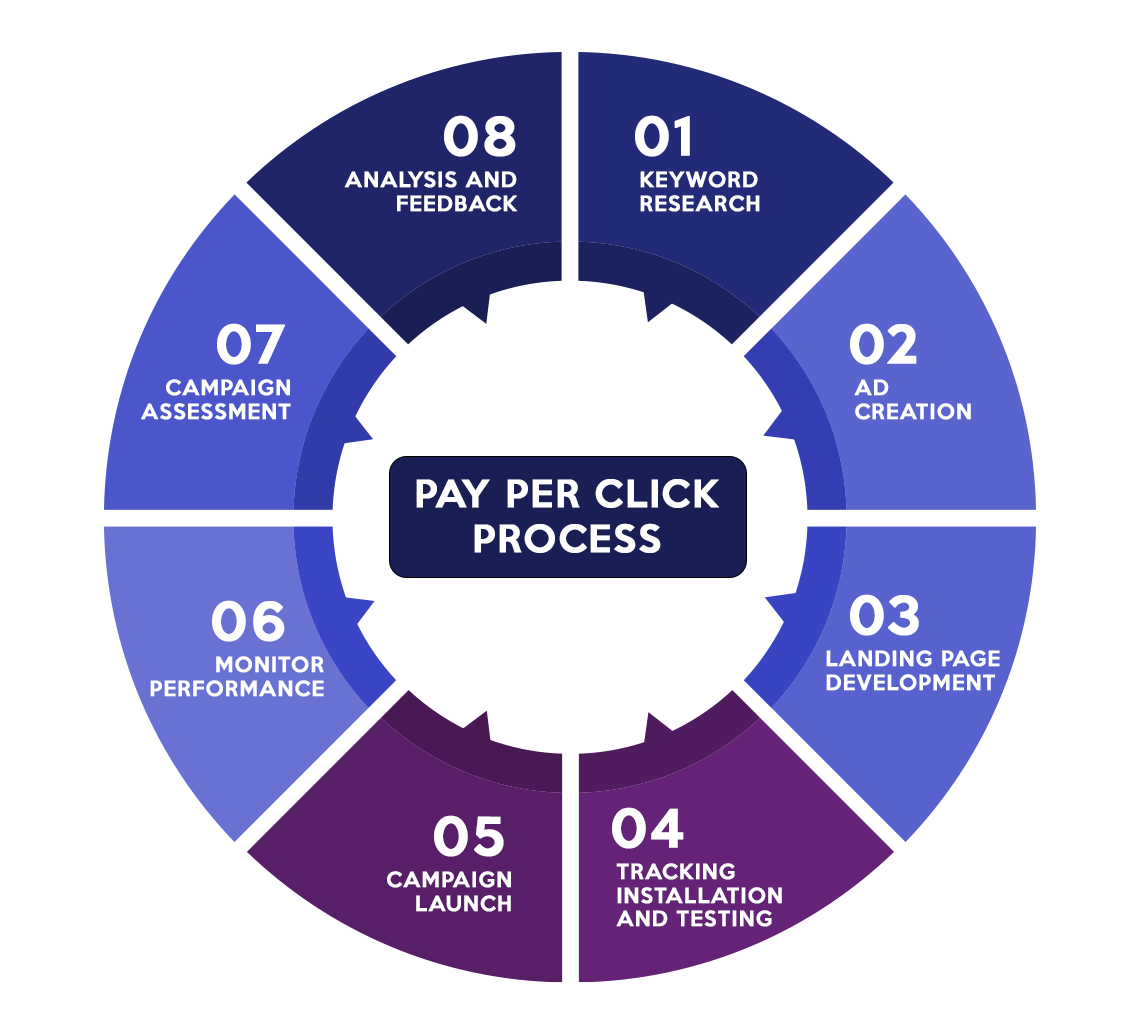 Pay-per-click is an internet advertising model in which an advertiser pays a publisher each time a user clicks on one of their online ads.
The average cost for PPC advertising is $6,250 – $10,000 per month or 5-20% of monthly ad spend.
Copywriting
Examples of copywriting include product descriptions, email campaigns, landing pages, social media posts, blog articles, and video scripts.
The average cost for copywriting is $150 – $2,500 per month
Social Media Advertising
Social media platforms enable you to interact with your customers more effectively on their terms. Although you may do a lot to grow your channels organically, launching paid advertisements gives you the highest chance of reaching a specific audience.
The social media advertising cost can vary based on the platform, the target audience, and the ad format. Social media advertising can range between $4,000 – $7,000 per month.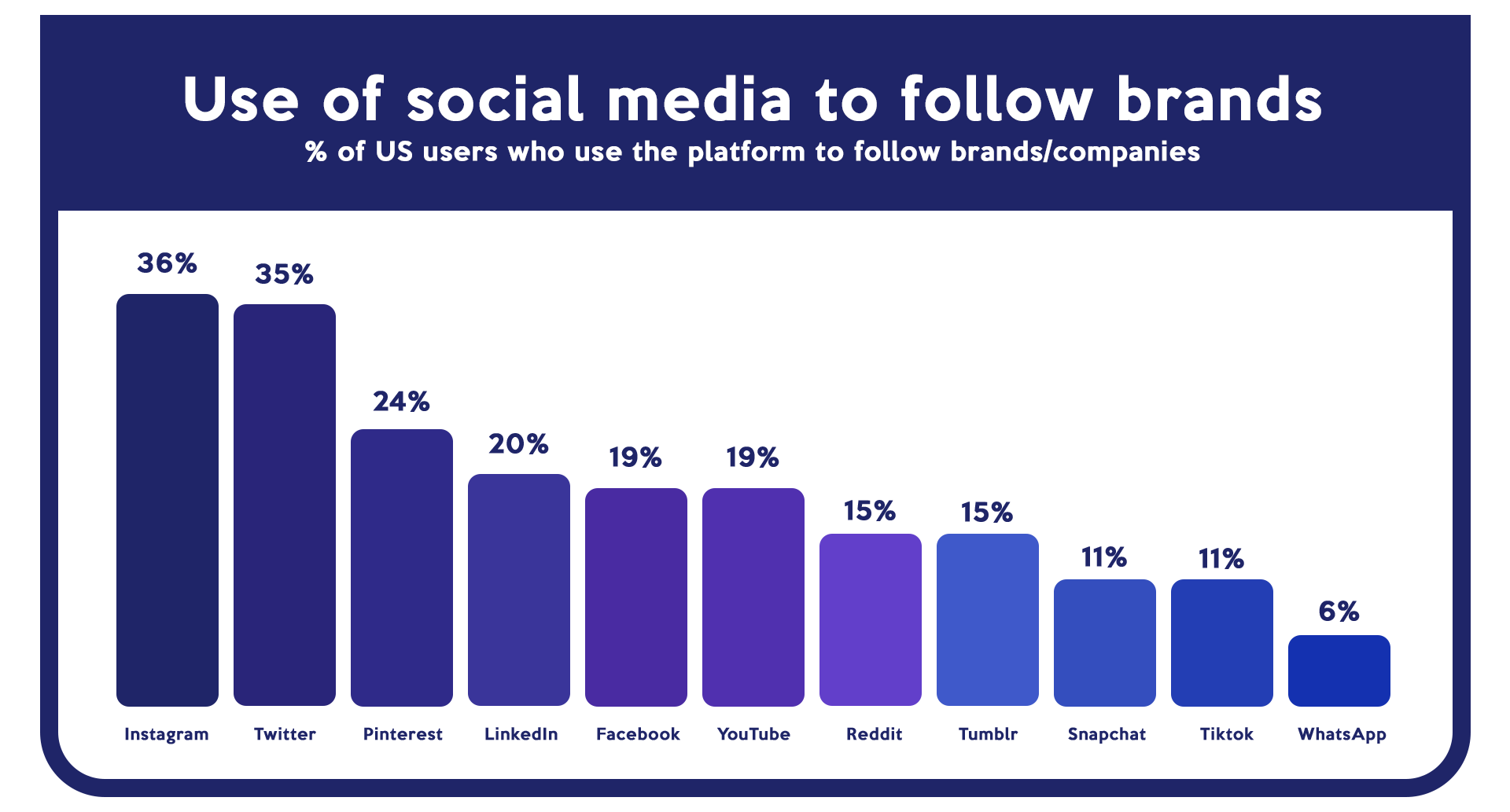 Web Design
Web design makes up nearly 95% of people's first impressions, so this is essential to any online marketing strategy. It provides businesses with a comprehensive solution for creating and promoting their website intended to attract and engage potential customers.
The average cost for web designing is $125 – $3,375 per month.
Content Marketing
This strategy involves producing and distributing valuable and relevant content to draw in and engage a target audience. Its goal is to build brand awareness, establish credibility, and drive profitable customer action.
The average cost for content marketing is $3,900 – $12,000 per month.
Email and Automation Marketing
Providing targeted, personalized emails to your leads and customers based on their consent and interaction with your marketing is the main goal of good email marketing that brings in revenue. To accomplish this, it's important to learn the basics of automation.
Writing, designing, coding, and automation all come together to create outstanding email marketing.
The price of email marketing services can vary widely depending on your business's needs, but the average cost for email marketing is $300 – $5,000 per month.`
Outsourcing Digital Marketing vs. In-house Digital Marketing
Here's a summary of the costs involved when you outsource a digital marketing team and an in-house team:
Costs of an Outsourced Digital Marketing Team
Project-based fee or Monthly retainer
Communication and travel expenses
Potential discounts for long-term contracts
Costs of an In-house Digital Marketing Team
Recruitment and hiring costs
Salaries and benefits
Training and development
Tools and technology
Overhead costs (Office space, utilities)`
Choosing the Right Digital Marketing Provider
Choosing the right digital marketing provider can be a challenging task. Below are some of the important factors to consider that will help you in making an informed decision when choosing the right outsourcing provider for your business:
Reputation and Experience
Choosing a digital marketing agency with a good reputation is essential if you want to receive high-quality services and achieve your marketing goals. An agency with a solid reputation has a track record of delivering high-quality services. You can count on them to build your brand's credibility and deliver results.
Transparency
Openness and transparency are essential in building trust. If your outsourcing partner communicates their strategies and results, you will have a clear understanding of what they are doing and how it is affecting your business. Collaboration between your business and the outsourcing partner will also be easy because you can provide feedback about their services, ask questions, and make suggestions for improvement.
Flexibility
Digital marketing is constantly changing with new trends and technologies. If your outsourcing partner is flexible, they can quickly adjust to the changing market conditions, ensuring that your marketing efforts stay relevant and efficient.
Technology and Tools
When choosing a marketing partner, it is essential to consider its technology capabilities and expertise. Automation tools help streamline your marketing campaigns and increase efficiency. They also help you create, manage and distribute content effectively. 
Integration with existing systems is another important consideration because it can improve efficiency by eliminating the manual transfer of data between systems. It provides a seamless experience across touchpoints while improving customer experience.
By choosing a digital marketing agency that has updated tools, expertise, and experience in integrating with your existing systems, you can make the most of your digital marketing efforts.
Free Demonstrations
Free demonstrations can help you assess the agency's capabilities, competence, and suitability with your business before committing to a long-term partnership. This will give you a chance to see how they work and interact with their clients, which will help you in deciding whether you should work with them or not.
Pricing and Value
The price of the digital marketing agency's service and the value they provide are crucial considerations when choosing an outsourcing agency.
Choosing a digital marketing agency purely on the basis of price does not ensure a good return on investment. While it is essential to consider your digital marketing budgets, you also need to make sure that you get the quality of service that you need.
It is important, therefore, to choose a company that offers a balance between cost and value to achieve your marketing goals.
Businesses that lack the resources or expertise to carry out successful digital marketing initiatives internally may find outsourcing digital marketing their best solution. It offers businesses numerous benefits such as access to a team of experts who knows the latest trends and has up-to-date resources, allows them to save time and money, and gives them an outside perspective.
Several factors affect the cost of outsourcing digital marketing services such as the expertise of the service provider, the services they offer, their geographical location, the scope of work, timeframe, and contract type.
While cost is essential in outsourcing digital marketing, businesses must also consider the outsourcing partner's reputation and experience, transparency, flexibility, technologies, and the free demonstrations they offer. It is important to carefully evaluate potential outsourcing providers and choose the best one that fits your business's needs and objectives.