In a world that is rapidly becoming digital, the problem of talent acquisition and retention is more important than ever. According to Deloitte's Global Outsourcing Survey 2022, 50% of executives identify talent acquisition as a top internal challenge in meeting their organization's strategic priorities. Due to this, many organizations consider including third-party service providers in their workforce.
The practice of outsourcing certain business functions is becoming a common practice among public and private organizations. Perhaps today, the majority of businesses outsource some of the tasks they once carried out for themselves. Organizations may expect to gain a variety of advantages from successful outsourcing, but there are also significant risks if it fails.
To fully realize the benefits of outsourcing, a number of factors must be considered before making a decision. Considering these factors will help avoid failures, time loss, and additional costs.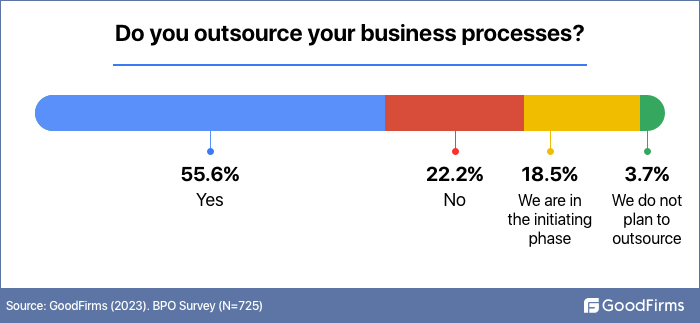 Determine Your Business Needs
Before making any decision, it is important to identify the motivations for considering outsourcing services. According to Deloitte, 70% of surveyed executives in 2020 indicated cost was a primary reason for outsourcing. While reducing costs is among the top motivations for engaging with third-party service providers, today, several other reasons such as access to new capabilities, business and operating model adjustments, and keeping up with technology and regulation are driving businesses towards it.
Here are some factors to consider when making a decision about outsourcing your business function(s):
What Services You Need to Outsource
Outsourcing providers offer a wide range of services to assist different business industries. Finance, HR, and IT remain the top three functions performed in shared services across industries and continue to grow "upstream".
To determine the services you should consider outsourcing, the core areas of your business that needs time and attention must be identified. Check which tasks or processes are taking too much of your time and can be outsourced. Determine the areas in which you lack the expertise or resources to manage effectively. These are the areas that outsourcing might be useful in.
What Skills and Experience Are Required
Clearly defining the tasks and deliverables of a particular service you want to outsource will help in identifying the skills and experience required for the job. Determine the key competencies needed to perform the task such as technical skills, industry knowledge, communication skills, project management capabilities, and cultural fit. Depending on the nature of the service you are outsourcing, you may need to consider the data protection measures of the service provider to safeguard sensitive data.
What Your Budget Is
Outsourcing can be a cost-effective solution compared to hiring in-house staff, but it is essential to ensure that the costs align with your budgetary limitations. Taking your budget into consideration will help you find an outsourcing provider whose services align with your budget without compromising the quality of service.
If you overspend by choosing an expensive outsourcing provider, it could have a negative effect on your cash flow or make it more difficult for you to make investments in other parts of your business.
Consider the Partner's Expertise and Experience
Industry Experience
An outsourcing firm with an experience in your industry understands the nuances, trends, and challenges relevant to your business. It also reduces the learning curve as they already have knowledge about industry-specific tools, technologies, regulations, and best practices. Because of this, they can swiftly adjust to the business needs, leading to quicker project delivery and shorter time-to-market.
Experienced service providers are knowledgeable about the risks and challenges that are common in your industry. They are equipped to foresee possible problems, put risk mitigation plans into action, and adhere to regulatory compliance. This reduces the risks and ensures a more efficient project execution.
Technological Proficiency
A service provider with technological proficiency possesses a deep understanding of the latest industry standards, programming languages, frameworks, and software development methodologies. They keep up with the latest technological developments and industry trends, which enables them to bring fresh ideas and innovative solutions as well as successfully handle challenging technical situations.
Client Portfolio
You may determine whether the outsourcing company has expertise dealing with clients in your business or other related industries by reviewing their client portfolio. This indicates their familiarity with industry-specific processes and requirements. By looking at their prior work and client testimonials, you can gauge their ability to provide high-quality services, meet deadlines, and satisfy client expectations. A solid track record demonstrates their dependability and competency.
Referrals and Reviews
Referrals and reviews offer unbiased confirmation of the capabilities and performance of potential outsourcing partners. Positive recommendations and evaluations build trust and increase the credibility of the outsourcing partner. Multiple clients who attest their professionalism, knowledge, and capacity to deliver results instill confidence. On the other hand, unfavorable reviews may act as warning signs and help you decide whether you should proceed or not.
Evaluate Communication and Collaboration Capabilities
Language and Cultural Compatibility
In an outsourcing relationship, good communication is essential. Language compatibility guarantees that there are no significant obstacles to understanding and accurately communicating information.
A service provider that shares your organization's cultural values will be easier to communicate and work with. This includes shared expectations, standards, and company values. Understanding company culture on a deeper level fosters empathy, sensitivity, and respect – all of which are essential for building strong working relationships.
A shared understanding of communication methods, work etiquette, and decision-making processes simplifies interactions and reduces conflict. This promotes efficient teamwork, problem-solving, and decision-making, which leads to improved project outcomes.
Availability and Responsiveness
The availability and responsiveness of outsourcing companies are crucial as it ensures timely communication between you and them. Prompt responses to your inquiries or requests for updates ensure that any issues or questions are addressed promptly. Tasks can be coordinated properly and finished on schedule if the outsourcing partner is proactive and communicates clearly. When working on time-sensitive projects where deadlines are crucial, this is especially important.
Quality Assurance and Performance Metrics
Quality assurance guarantees that the outsourced team continuously produces high-quality work. Considering their quality assurance processes help maintain the overall quality of the projects and strengthens the brand reputation.
Key performance indicators (KPIs) and performance metrics give information about the outsourcing partner's ability to achieve performance objectives. These measurements may include data on timelines, customer satisfaction, budget adherence, and productivity.
Assess Security and Data Protection Measures
Data Privacy and Confidentiality Policies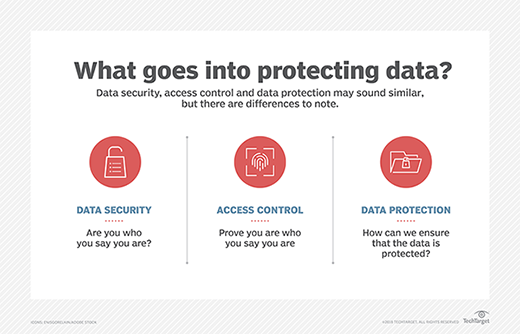 When outsourcing particular corporate operations or processes, you might have to provide the third-party company access to confidential information. By examining their policies, you can determine if they have sufficient security measures in place to protect your data from abuse, unauthorized access, and security breaches.
Some countries have stringent data protection laws and regulations so it is essential to work with a company that follows these regulations. Checking the service provider's data privacy and confidentiality policies will determine if they have proper procedures in place to meet legal obligations.
Data Security and Compliance Certifications
Data security certifications often demand adherence to industry standards and best practices, demonstrating the company's seriousness about data protection. Many businesses have unique regulatory requirements regarding data security and privacy. One example is the financial institutions that are required to follow the Payment Card Industry Data Security Standard (PCI DSS). Working with a company that possesses qualifications ensures compliance with these regulations, reducing legal and financial risks.
Disaster Recovery and Business Continuity Plans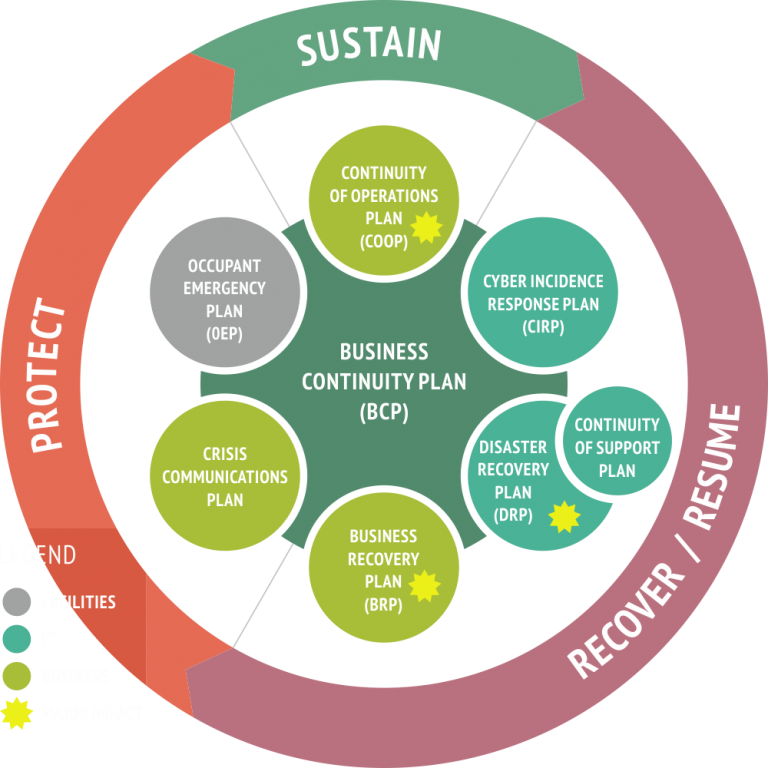 Regulatory requirements for business continuity and disaster recovery may vary depending on the company's industry. Evaluating the outsourced company's Disaster Recovery (DR) and Business Continuity Plan (BCP) allow you to assess their preparedness in addressing unforeseen events, such as natural disasters, power outages, or cyberattacks. Verify if they have appropriate backup mechanisms, data redundancy, and recovery procedures in place. This minimizes the possibility of data loss or prolonged downtime and ensures that your critical data is secure and can be restored efficiently in the event of an interruption.
Evaluate Pricing and Contract Terms
Service Level Agreements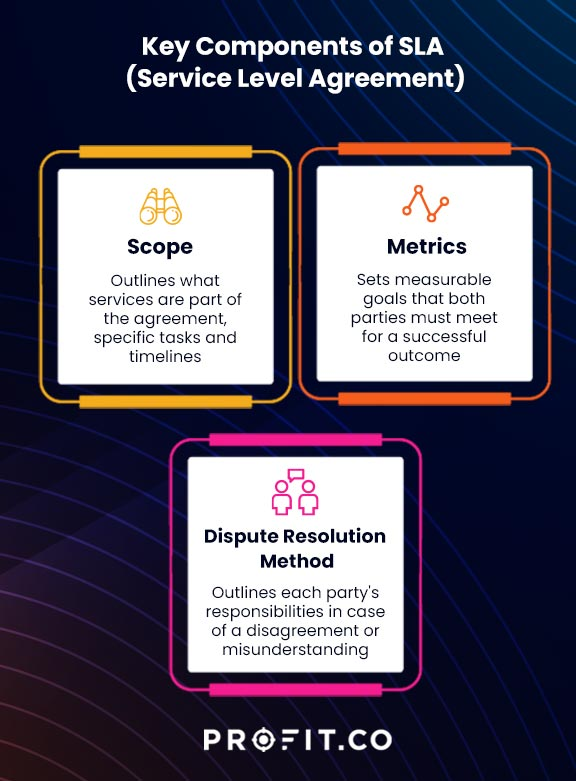 The SLA outlines metrics such as uptime, response times, availability, and reliability. It details any compensation or penalties in the event of a service interruption, as well as the provider's uptime guarantees, availability commitments, acceptable downtime, and maintenance windows. Understanding the SLA helps establish clear expectations and make sure that the service provider complies with the agreed-upon standards. It helps avoid service disruptions that can affect business operations.
Pricing Models and Payment Terms
Understanding the pricing structure enables you to estimate the entire cost of the service and determine if it is affordable and sustainable for the organization. By considering the payment terms, you can plan and allocate funds accordingly, preventing unexpected financial strains or potential service interruptions. Potential risks may also be evaluated through this. Factors such as payment schedules, penalties for late payments, or termination clauses should be assessed. Other factors that may be considered are up-front costs, monthly charges, discounts, or package deals.
Flexibility and Scalability
The service provider should be able to adapt as the business needs change over time without causing major disruptions. These changes could entail changing service levels, adding or removing features, or scaling up or down resources. A flexible outsourced company ensures that its services can adapt to the business's changing needs, assist in maintaining operational efficiency, and successfully meet goals.
Contract Duration and Termination Provisions
It is essential to consider whether the contract fits with the organization's long-term objectives and goals. A shorter contract period may be more appropriate if there are uncertainties about future demands. On the other hand, a contract with a longer period can offer stability and significant cost savings if the business is seeking a long-term partnership.
Termination clauses allow you to end the contract and look for alternatives if you are dissatisfied with the service quality or run into issues that are not properly addressed. Assessing these provisions in advance helps ensure that there is recourse and you may make necessary adjustments in the event that the service does not meet the expectations.
Choosing the right outsourcing provider is a critical decision that can significantly affect the success of the business. Factors such as expertise and experience, communication and collaboration capabilities, security and data protection measures, and pricing and contract terms play a significant role in the outcome of the outsourcing partnership. By carefully considering these key factors, businesses can make an informed decision in choosing the right outsourcing company that aligns with the organization's objectives and maximizes the chances of a successful partnership.