Whatever industry a company is in, its online presence can have a big impact on its success. A large number of people spend the majority of their time online to make purchases or use a service. With consumers becoming more comfortable buying products or services online, many businesses are choosing to adopt ecommerce business.
Ecommerce platforms such as Shopify offer a range of features and tools that helps small businesses easily set up and manage their online store. Shopify Themes, Shopify Apps, Shopify Payments, and Shopify Analytics are some of the Shopify tools that provide businesses with everything they need from design and functionality to payments and analytics. However, in some cases, organizations are hesitant to get online because they feel they are not tech-savvy enough and don't understand how to manage an ecommerce platform. 
This is where outsourcing your Shopify site development comes in. In this article, we will explore the benefits of outsourcing to build a Shopify site, the factors that may affect the cost of outsourcing, and what to look for in a web development company.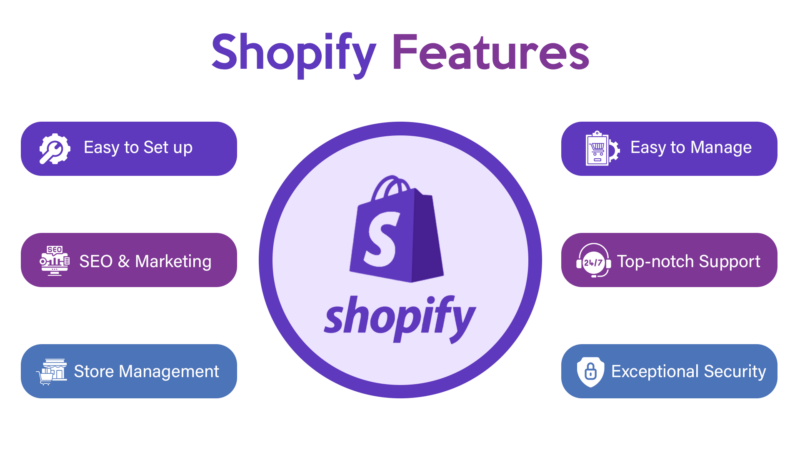 Why Should You Outsource Building a Shopify Site?
Outsourcing to a third-party provider to build a Shopify site for your business offers a wide range of benefits. Here are some of the advantages.
Cost Savings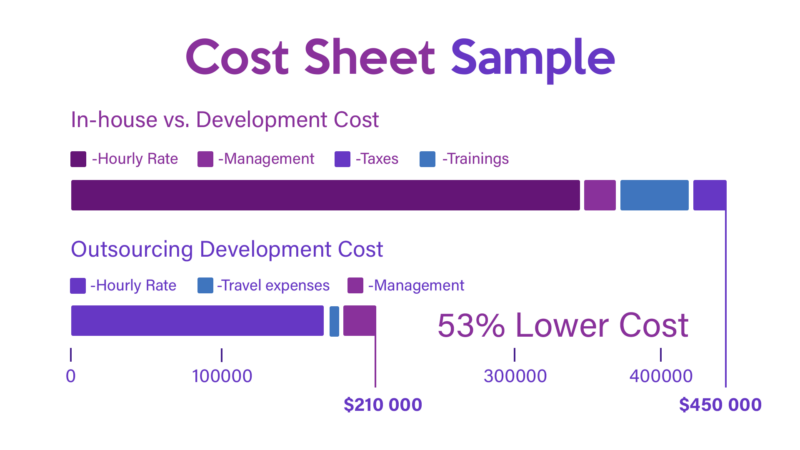 From small businesses to large enterprises, every project has its budget limits. The most affordable approach to creating an online store is often through ecommerce website builders. Free, open-source platforms are enticing but you might end up paying for hosting, plugins, and even developer assistance if you have particular requirements, which can be costly overall.
Outsourcing to a professional Shopify developer can be more affordable as they have the expertise to develop a site efficiently and offer more competitive rates than hiring an in-house team.
Time Savings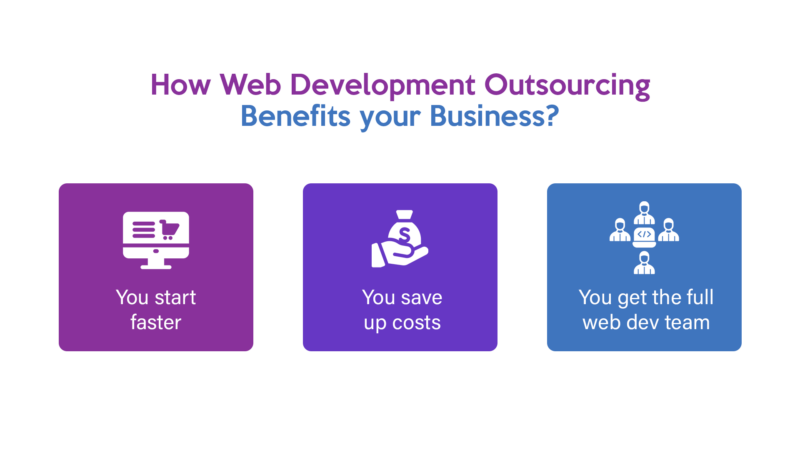 When developing a project, time is frequently one of the most important factors. If you do not yet have a team who will work on the Shopify project, recruiting and onboarding programmers will take time. According to a study from Linkedin, it takes an average of 44 days to fill in an IT position. However, it may only take 1-4 weeks on average to find an outsourcing company.
And while building a Shopify site from scratch can take some time, outsourcing to a third-party company can help you finish the job quickly. Shopify development experts are more efficient and can complete projects faster than less experienced web developers. This will help you meet tight deadlines and launch your Shopify site quickly.
Access to Top Talents
Outsourcing to a professional Shopify developer gives you access to programmers, UX/UI developers, and creatives worldwide. Their knowledge of the platform's features and best practices for designing an effective e-commerce site can contribute to your project's success.
Fresh Perspective
Internal employees, especially those who have been working in your company for some time, have a tendency to miss the questions that people new to your product or service might have.  An outside viewpoint can help to inspire fresh concepts for your website's content. An external agency can think like your customers because they are not familiar with your business as you are and offer better insight and inspire fresh ideas.
Scalability
If you build your website in-house, adjusting the manpower to work capacity could be more difficult. By outsourcing a team of Shopify experts, you can easily adjust the staffing as needed.
For example, at the beginning of web development when a lot of work is being done, you may need more people to work on the project such as designers, web developers, and project managers. After the development phase, you just need a couple of staff to manage the maintenance of the site. This makes it easier for you to scale up and down without the need to hire or lay off employees.
Avoid Employee Turnovers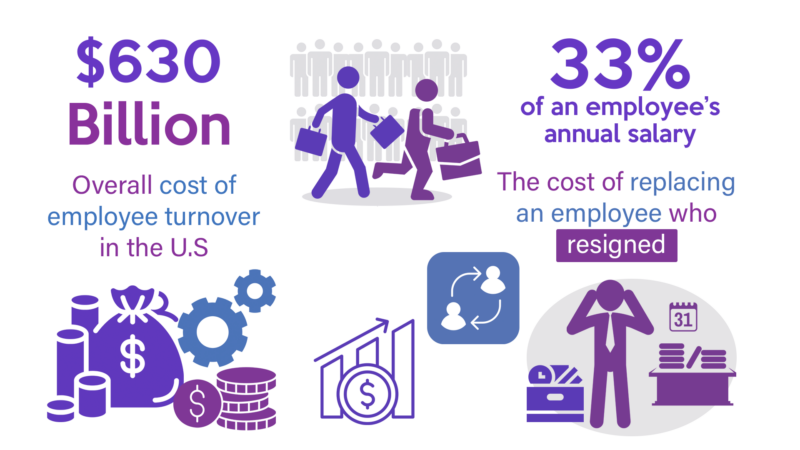 One potential risk of having an in-house staff for your website project is if they abruptly resign. When you outsource a Shopify store development project to an external company, you can guarantee that the project will be finished on the agreed timeline, even if some of their employees decide to leave midway through.
What Impacts the Cost of Outsourcing Building a Shopify Site?
Shopify Pricing Plan
Pricing plans determine the features and functionality that will be available for use. The pricing plan that a business chooses will determine the amount of work that must be outsourced and, consequently, the cost of website development. There are 3 main Shopify plans to choose from:
Basic Shopify Plan: $25 monthly
Shopify Plan: $65 monthly
Advanced Shopify Plan: $399 monthly
Complexity of the Project
The more complex the Shopify web design project is, the more time and resources it will require. More customized features and functionalities require more time and effort from the outsourcing company to implement. If it requires migrating the data from an existing system or integrating it with third-party systems such as payment gateways, shipping providers, or CRM systems, the overall cost of outsourcing may be higher.
Timeline
The length of the project timeline can significantly affect the cost of outsourcing. If the project needs to be completed in a short period of time, it may require additional resources from the service provider and incur higher costs. Delays in the project timeline can also result in additional costs due to lost revenue or additional resources to complete the project.
Content Creation
An e-commerce website's content is essential since it informs and engages potential customers. Its cost varies depending on the volume and complexity of the content, the level of research required, and the expertise of the content creators. Outsourcing the creation of content can increase the overall cost as it requires a different set of expertise than technical development.
Number of Products and Product Variations
The development process can become more difficult and time-consuming if the business has more products and product variations.
For instance, the outsourced team will need to spend more time building up the product pages and other relevant features if a company has a huge inventory of products and variations. Moreover, the website's navigation and search functionality have to be designed in such a way that the customers will easily find the products they are looking for. This can result in additional development costs.
Location of the Outsourcing Team
The cost of outsourcing can vary depending on the location of the service provider. Countries with lower labor costs may charge lower fees for their services compared to developers based in countries with higher labor costs.
Average Costs to Outsource Building a Shopify Site
Shopify agencies may charge between $500 and $20,000 for a fully functional online store, depending on the scope of work and chosen Shopify pricing plan. For small businesses with basic requirements for their website, the cost of outsourcing may be at the lower part of the price range. On the other hand, a more complex requirement that involves integrations with enterprise resource planning (ERP) or customer relationship management (CRM) will typically cost more.
Outsourcing Building a Shopify Site vs. Keeping it In-house
Initial Setup Costs
Compared to internal development, the early setup costs for outsourced Shopify development are often greater. This is because outsourcing includes paying for the services of the external service provider, which could lead to increased costs due to fees, labor costs, and other expenses related to outsourcing.
As opposed to outsourcing, in-house development can have lower initial setup costs because companies can use their own manpower and resources to manage development costs. However, keep in mind that in-house development requires investment in hiring and training developers and purchasing software and hardware. In the long run, these expenses can add up and result in higher costs.
Ongoing Expenses
Ongoing expenses for an outsourced development team can include fees, monthly retainers, and other costs associated with ongoing support, maintenance, and updates to the Shopify site. In contrast, there are no fees or retainers to an in-house Shopify development team.
Additionally, by outsourcing Shopify development, businesses can cut back on the overhead and management expenses associated with managing an internal team.
Total Cost of Ownership
Outsourcing Shopify development may have higher initial setup costs, but, businesses gain from a more effective development process, access to a wider range of expertise, and lower administrative and management costs. These could result in long-term cost reductions, and as a result, a lower TCO for outsourced development than for in-house development.
In-house development, however, can provide businesses with more control and flexibility over the development process since they can customize their development team and work closely with them to meet their needs.
The total cost of ownership (TCO) of in-house versus outsourced Shopify development might differ dramatically depending on the requirements and budget of the company. Before choosing between the two options, businesses should carefully weigh all the relevant factors.
Choosing the Right Outsourcing Provider for Building a Shopify Site
Choosing the right outsourcing provider for building your Shopify site can be difficult but it is important for the success of the project. When choosing an outsourcing provider, keep the following things in mind:
Reputation and Experience
Choose an outsourced company that has a lot of experience and knowledge in building Shopify sites. Look through their portfolio to see if they have experience working on projects like yours and if they possess the technical expertise required to meet your needs.
Look for references and online reviews to determine their reputation and reliability. Look for comments from their previous clients to know whether they were pleased with the service provider's work.
Pricing and Contract
Pricing is an important factor for any business owner. It can indicate the quality of work you will receive from your outsourcing provider. It is important to understand the pricing structure, payment terms, and additional costs to make sure that the project stays within the budget.
Take a look at the provider's offered contract terms and pricing. Choose a service provider with transparent pricing and a contract that clearly explains the project scope, timeline, and deliverables.
Customer Support and Maintenance
Consider the customer support and maintenance service offered by the outsourcing provider. Ensure that they provide ongoing support, maintenance, and updates to guarantee that the Shopify website is kept functional and up-to-date.
Security and Data Privacy
When it comes to ecommerce sites, security and data privacy are essential. Shopify sites often contain sensitive customer information like personal data and payment details. Make sure that they have appropriate security measures to protect against data breaches and unauthorized access. The service provider must also comply with relevant data privacy regulations to safeguard your Shopify store from cyber threats.
Integration with Existing Systems
It requires technical expertise and knowledge of various platforms and programming languages to integrate Shopify with other systems. Integration can be a complex process, but your service provider's knowledge and experience can help ensure a seamless integration process.
Having your own ecommerce store is an important part of your ecommerce strategy. It is a great way to grow your brand, acquire new customers, and get creative with your marketing. Outsourcing Shopify development can be a cost-effective solution for an online business seeking to build and manage a professional online store.
While outsourcing the development of Shopify stores offers many advantages, it is important to consider the factors that may affect the overall cost of outsourcing such as the Shopify pricing plans, the complexity of the project, timeline, content creation, number of products and its variations, and the location of the outsourcing company.
When making a decision whether to outsource the development of your Shopify project or do it internally, compare the initial setup costs, ongoing expenses, and the total cost of ownership of both options to ensure that you will get the best value for your money.
As you hire a third-party company to work on your website, evaluate their reputation and experience, their pricing and contract, the customer support and maintenance they offer, their security and data privacy measures, and their knowledge and experience in integrating Shopify with other platforms. It is crucial to carefully weigh these aspects and to look for a reliable service provider who can provide a clear and transparent estimate of the overall costs involved.
Investing in a high-quality Shopify site can offer long-term benefits by helping to attract and retain loyal customers, boost sales, and establish a strong online brand presence.